A violinist to watch – this Lark is most definitely on the ascent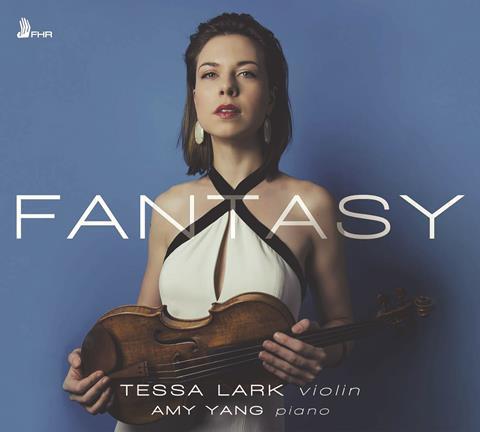 THE STRAD RECOMMENDS
The Strad Issue: December 2019
Description: A violinist to watch – this Lark is most definitely on the ascent
Musicians: Tessa Lark (violin) Amy Yang (piano)
Works: TELEMANN Fantasy no 1 in B flat major, no 4 in D major, no 5 in A major SCHUBERT Fantasie in C major D934 LARK Appalachian Fantasy KREISLER Viennese Rhapsodic Fantasietta RAVEL Tzigane
Catalogue Number: FIRST HAND RECORDS FHR86
If ever the arrival of a disc on my desk has made me catch my breath in joyful expectation then it's this debut from Kentucky violinist Tessa Lark, because she's been one of my personal 'ones to watch' for a few years now. For starters there's her competition success – silver medallist in the 2014 Indianapolis Violin Competition, and 2012 winner of the Naumburg.
Perhaps more pertinently, though, she's also been winning the trust and support of some of the most respected young artist foundations around, becoming the recipient of a 2018 Borletti-Buitoni Trust Fellowship and a 2016 Avery Fisher Career Grant. She's also bowled me over live, at a London recital.
So now here is Fantasy, and it's every bit as strong as one would have expected. Conceptually, as the title suggests, it's a celebration of the flights-of-imagination, free-form composition known as the fantasy. Repertoire-wise, it's wide-ranging: four centuries, with Telemann at one end, and Lark's own Appalachian Fantasy of 2016 at the other. In fact those two offerings encapsulate Lark's qualities rather neatly: 'modern' Telemann readings whose lightness and dance quality feels as indebted to Lark's Bluegrass folk-fiddling roots as to her lightly worn historical awareness, and with their contrapuntal writing beautifully voiced.
Then her Appalachian Fantasy, a superbly coloured, multifaceted folk medley vividly evoking the vast plains of her home turf, complete with an opening which also cleverly honours the previous Schubert Fantasie (which itself is played with immense sensitivity by her and Yang) by translating his song into Kentucky tongue. Add a strong Tzigane – equally in tune with her own folk roots – and I'm already looking forward to whatever Lark does next.
CHARLOTTE GARDNER