Compelling accounts of a Russian Romantic who revered the Classical era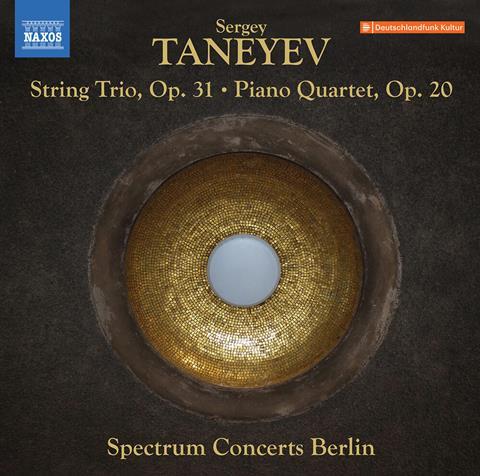 The Strad Issue: August 2022
Description: Compelling accounts of a Russian Romantic who revered the Classical era
Musicians: Spectrum Concerts Berlin
Works: Taneyev: String Trio op.31; Piano Quartet op.20
Catalogue number: NAXOS 8 574367
Unlike Tchaikovsky, who composed his best music in a flood of cathartic inspiration, or Mussorgsky, whose wildest imaginings were generally fuelled by alcohol, the abstemious Taneyev was a solid musical architect who worked methodically within well-tried and tested parameters. His music possesses a structural sweep that the balletic leanings of much Russian symphonic music of the period can barely match. His mastery of counterpoint and Brahmsian thematic integration also stand in stark contrast to the prevailing tendency towards melodic radiance. Little wonder that his pupil Sergei Rachmaninoff considered him 'the personification of truth on Earth'.
Taneyev's chamber output is especially distinguished, including nine completed string quartets, and four string trios, a genre that was generally bypassed by mainstream Romantic composers. The last of these, op.31 in E flat major, was originally intended for violin, viola and tenor viola, a rare instrument tuned an octave below the violin. Today a cello is invariably used in performance, as on this recording. Taneyev bucks the Russian tendency to fall back on Schumannesque models, learning far more from Beethoven and Brahms. Violinist Boris Brovtsyn, violist Gareth Lubbe and cellist Alexey Stadler make a strong case for this neglected score.
They are joined by Eldar Nebolsin for an impassioned performance of Taneyev's op.20 Piano Quartet, which is far closer to Schumann's chamber style. Once again, Taneyev's focus on taut structures is impressive. The recording bathes the players in a gentle sonic glow.
JULIAN HAYLOCK