Unerring instincts pay dividends in the continuation of a Dutch Bartók cycle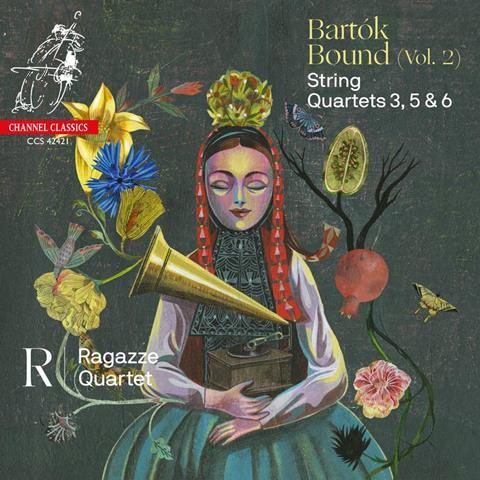 The Strad Issue: February 2022
Description: Unerring instincts pay dividends in the continuation of a Dutch Bartók cycle
Musicians: Ragazze Quartet
Works: Bartók: String Quartets nos.3, 5 & 6
Catalogue number: CHANNEL CLASSICS CCS42421
This second volume of a Bartók cycle from the Dutch-based Ragazze Quartet maintains the very high standards of the first. If continuity is prized over contrast in the jump-cut episodes of the Third Quartet, the players' smoothly cultured but not studio-bound approach pays dividends in the valedictory nature of the Sixth.
The tone is set by Annemijn Bergkotte's opening viola solo, sensitive but not over-literal in shaping and accenting its rise and elegiac fall. More astringent attack and improvisational handling of the first movement's counterpoint could be imagined, but cellist Rebecca Wise raises the temperature once more with her taut outlining of the work's theme to launch the second, and there is exemplary definition to the ensemble's collective outlining of Bartók's blurred harmonic edges and rhythmic slippages.
The most powerfully individual of the three performances is the Quartet no.5: compact and restless from the outset, and most evidently led from the front by violinist Rosa Arnold. She and her colleague Jeanita Vriens-van Tongeren elect not to overplay their hand in the blues violin writing of the opening conflict, building up tension that is beautifully sustained through the inner nocturnes, and on the brink of audibility in the phantom pizzicatos of the fourth movement. The pay-off comes with a finale of exhilarating catharsis that doesn't require studied exaggeration of the coda's music-box insert to make its point. A first-class recording complements the unerring Bartókian instincts of the Ragazze.
PETER QUANTRILL