Another key addition to the discography of this Polish-born Soviet master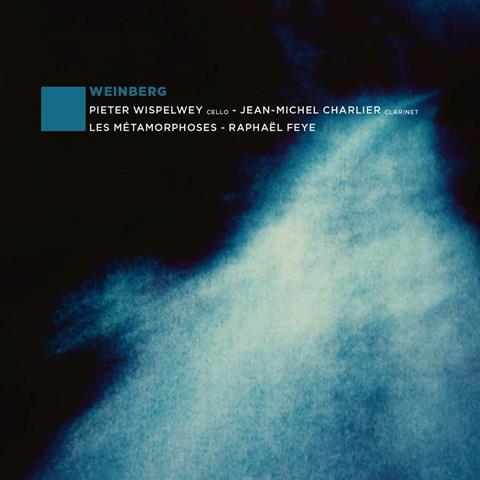 The Strad Issue: June 2022
Description: Another key addition to the discography of this Polish-born Soviet master
Musicians: Pieter Wispelwey (cello) Jean-Michel Charlier (clarinet) Les Métamorphoses/Raphaël Feye
Works: Weinberg: Cello Concertino in D minor op.43bis; Fantasy op.52; Chamber Symphony no.4 op.153
Catalogue number: EVIL PENGUIN EPRC0045
For over half a century the dating of Weinberg's dark and bitter Cello Concerto of 1956 went unquestioned. That was until in 2016 when the score of a once-unlisted Cello Concertino, composed in just four days in 1948 (the year in which many distinguished Soviet composers were hauled over the coals for not toeing the official party line), was discovered among the papers of a Russian musicologist. Close inspection revealed that the concertino was a thematic and structural prototype for the concerto.
Marina Tarasova's impassioned premiere recording (2018, Northern Flowers) set the bar high, yet if anything Pieter Wispelwey captures the music's claustrophobic intensity with even greater acuity. At times it feels as though he is merely breathing on his instrument, whispering emotional confidences. The Fantasy (completed in November 1953, following Weinberg's arrest earlier that year) is a more approachable work, melodically beguiling with a hint of folk song, elements that Wispelwey relishes to the full.
Les Métamorphoses under Raphaël Feye provides eloquently attentive support throughout, but really comes into its own in Weinberg's Fourth Chamber Symphony (his final completed work) with clarinettist Jean-Michel Charlier, a piece that runs the gamut from spiky malevolence to heartfelt reminiscence. The fine recording captures the remarkably full and open sound created by these 21 gifted players.
JULIAN HAYLOCK