Plenty of bounce in an album inspired by the past but embracing the new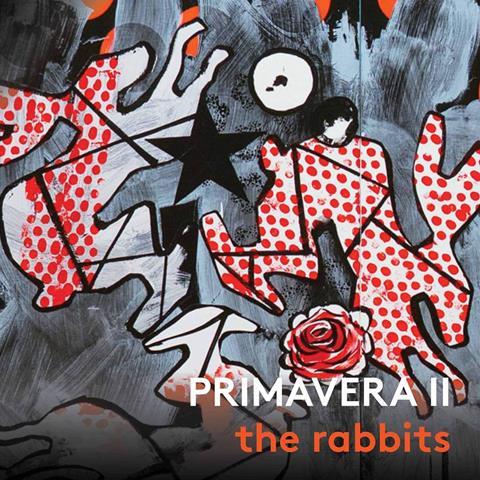 THE STRAD RECOMMENDS
The Strad Issue: May 2022
Description: Plenty of bounce in an album inspired by the past but embracing the new
Musicians: Matt Haimovitz (cello)
Works: Music by Balakrishnan, Franklin, Getty, Jolley, Josquin, Kim, Macklay, Mazzoli, Muhly, Nourbakhsh, Reid, Seo, Shekhar and Weston
Catalogue number: PENTATONE 5186293
Primavera II: The Rabbits is the second instalment in cellist Matt Haimovitz's projected cycle of six releases covering no fewer than 81 new commissions for solo cello (there are 14 here). They are based around both Botticelli's 15th-century painting Primavera and Charline von Heyl's contemporary response in Primavera 2020, with all the inevitable associations of the Covid pandemic and resulting social upheaval that those entail. That might well feel like a few too many threads of socio-cultural influence to weave together as a context for Haimovitz's wide-ranging collaborations, and, indeed, the temptation is simply to listen and respond to the wealth of music here on its own terms.
Thankfully there's plenty to enjoy – and to provoke and challenge, too, from the poise and granitic purity of Haimovitz's own serious-minded multi-cello reimagining of the Kyrie from Josquin's Missa Hercules dux Ferrariae through to the raucous, relentless workout of Jennifer Jolley's Compulsive Bloom. Tomeka Reid offers some Brittenesque simplicity in the gently tumbling gestures of her lyrical Volplaning, while David Balakrishnan summons a Jimi Hendrix-like driving dynamism in his compelling Theme and Variants.
It's a bewilderingly diverse collection, though Haimovitz traces a cunningly considered route through it all, allied to a fierce commitment whatever the music's style. His delineation of voices and textures is remarkable – in the complementary lines of Missy Mazzoli's minimalist Beyond the Order of Things (After Josquin), for example, or the wonderfully expressive range of pizzicatos in Niloufar Nourbakhsh's Cyclical Rabbits – and his unshowy technical agility is matched by an open-minded responsiveness to the pieces' individual demands and characters. Its high-concept inspirations aside, this is a thoroughly absorbing, constantly surprising collection, captured in close, warm sound.
DAVID KETTLE