For the cellist, Ligeti's Sonata for Solo Cello was the doorway into the complex world of modern and non-classical music – with a little help from the composer himself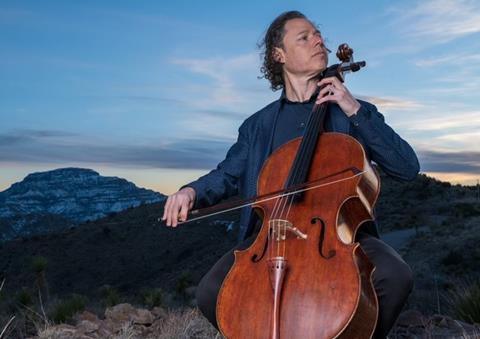 Today, Ligeti's Sonata for Solo Cello is everywhere. I'm always hearing it at auditions, in competitions and when I'm teaching at McGill University, but when I first came across it 30 years ago it was almost unheard of. At that time I was focusing on Romantic repertoire and hardly played anything by living composers, so it was particularly new to me. I was in Salzburg making my first solo recording for Deutsche Grammophon, and we'd finished early so we had some spare time. The producer Steven Paul came in with this newly published piece by Ligeti, who I didn't know at all, and I played it for him. Unknown to me, Steven was recording the whole session, and then sent the tape directly over to Ligeti. The first I knew was when the composer phoned us to say we could make a full recording. Steven has always been good at getting creative people together to make things happen!
I started bombarding Ligeti with questions but he stopped me and said he never spoke about his music over the phone; I'd have to come to Hamburg. So the next day I was in Hamburg, and we spent five hours poring over this eight-minute piece. It was my first time working so closely with a composer, and it was an eye-opening experience: even though he'd started writing it as a student 40 years ago, he knew every detail and had clear ideas on how it should be played. There's a very difficult leap in the second movement where I was having trouble, so I stopped in frustration and said, 'How on earth do you play this?' He looked back at me and said: 'Practise!' I realised then that if you're going to work with composers, always give them the benefit of the doubt first: try, practise, then work it out. It was incredible because Ligeti wasn't a cellist himself but he knew precisely what could be done on the instrument.
For Ligeti the first movement was a vocal piece, and I'll never forget the way he sang each phrase to me. He took the opening so slowly that I wasn't sure I could sustain it on the cello, but I found it allowed me to perform like a painter, adding different vibratos, speeds and intensities. Conversely he wanted the second movement to be wild like Paganini, and the trick is to find the balance between having impetus and not making it sound chaotic. In the end it should be something like gypsy music. Ligeti's early works were influenced by Bartók and Kodály, and he got upset when I asked if one theme was a quotation from Bartók: 'No, I wrote that!' He conceived the first movement as a love poem to a female student, who didn't return his feelings. There's clearly a conversation between two people going on, which unites when the cello starts playing double-stops. You can hear some hesitancy and trepidation in there, and then the second movement turns into a virtuosic impulse thrown out into the world.
Since then I don't think I've ever had a session with a composer that was quite so detailed, and I've worked with a lot of them. I'm now working on The Primavera Project, commissioning works from 81 composers, and I'm currently halfway there! I love the variety of working relationships, getting out of the comfort zone and learning more about the compositional process, but it all began with meeting Ligeti in 1991. It's still a seminal experience for me, witnessing how he could connect the dots between the conception of his vision and the physical performance.
This article was published in the September 2021 Suzuki issue

How the intuitive teaching method has become an unparalleled success around the globe since its founding in 1945. Explore all the articles in this issue

More from this issue…