Scottish Fantasy and Violin Concerto no.1 in one of Bell's most captivatingly inspired releases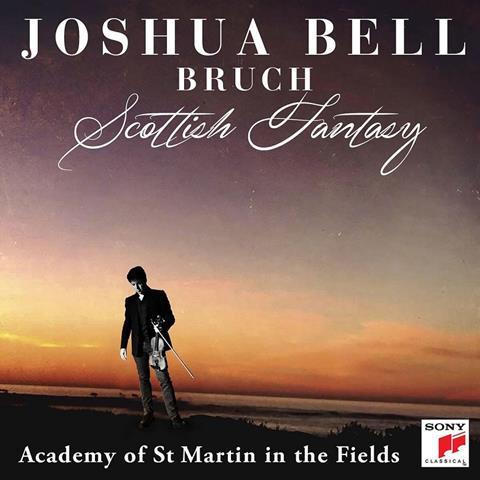 The Strad Issue: October 2018
Description: There's much Caledonian charm in these heartfelt performances
Musicians: Academy of St Martin in the Fields/Joshua Bell (violin)
Works: BRUCH Scottish Fantasy, op.46; Violin Concerto no.1 in G minor op.26
Catalogue Number: SONY CLASSICAL 19075842002
At first glance, one might wonder whether the Academy of St Martin in the Fields has sufficient tonal upholstery to cope with Bruch's perennial swashbucklers, yet the orchestra sounds gloriously attuned to the idiom here, responding to Joshua Bell's fine-honed direction with alacrity, captured in an opulent-sounding acoustic.
This is Bell's first recording of the Scottish Fantasy and he relishes Bruch's affectionate tributes to 'Auld Rob Morris', 'The Dusty Miller', 'I'm Down for the Lack of Johnnie' and 'Scots wha hae' with the suave blandishments of an expert swordsman.
Although normally reluctant to reveal any extra-musical influences, Bruch did comment that the work's haunting opening had been inspired by 'an old bard contemplating a ruined castle and lamenting the glorious times of old', and this would seem to be Bell's starting point. Rather than rush the old warhorse off its feet, he savours the composer's Caledonian brushwork with the keen eye of an old master.
No less fascinating is his rethink of the G minor Concerto, which builds on the youthful virtuosic exuberance of his first recording with the Academy and Neville Marriner for Decca to create a more soulfully reflective, heartfelt, radiant intensity. It sets the seal on one of Bell's most captivatingly inspired releases.
JULIAN HAYLOCK