A persuasive reimagining of a keyboard masterpiece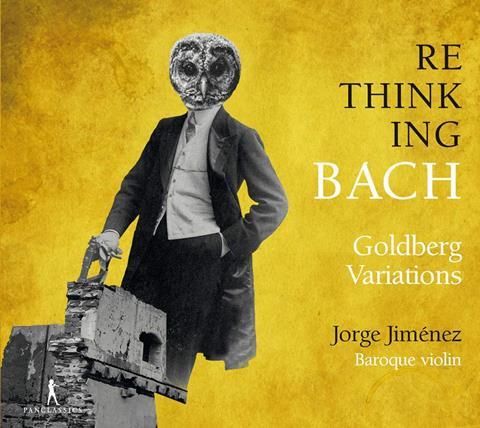 The Strad Issue: October 2022
Description: A persuasive reimagining of a keyboard masterpiece
Musicians: Jorge Jiménez (violin)
Works: Bach: Goldberg Variations (arr. Jiménez)
Catalogue number: PAN CLASSICS PC 10434
Rethinking Bach
They have been transcribed for guitar, for harp, for accordion, for string trio… the list goes on. Now Bach's Goldberg Variations, one of the greatest works ever written for keyboard, have been transcribed by Spanish violinist Jorge Jiménez for solo violin.
A crazy idea? But think how Bach in his solo string music often creates the effect of several voices through double-stops, chords and fragments of lines. After hearing a few variations I was won over by Jiménez's skilful rethinking, the product of many years' work.
Jiménez, internationally known as a soloist and leader of early music bands, plays with impressive definition, pure tuning and effortless technical finesse. The shining, luminous sound of his 1680 Rugeri violin is well captured by the recording.
Inevitably some variations work more naturally than others on the violin. Those full of rapid runs flow even better on violin, especially when slurred, while the famous 'Black Pearl' (variation 25, Adagio) grabs you instantly with the extra level of expression of which the violin is capable. Even though much of the counterpoint is lost in the canons, they still manage to convince.
Unfortunately, there are a couple of production errors in the links between variations: one when a final note is cut off too soon, while variation 28 has a slight false start on the previous track.
JANET BANKS