A brilliantly conceived release offering a commentary on the modern world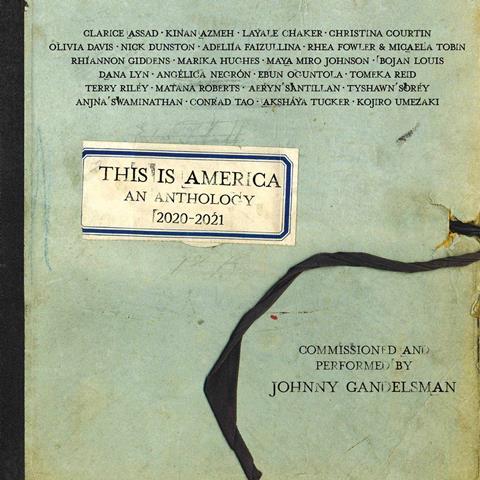 THE STRAD RECOMMENDS
The Strad Issue: October 2022
Description: A brilliantly conceived release offering a commentary on the modern world
Musicians: Johnny Gandelsman (violin)
Works: Works by Clarice Assad, Kinan Azmeh, Layale Chaker, Christina Courtin, Olivia Davis, Nick Dunston, Adeliia Faizullina, Rhea Fowler & Micaela Tobin, Rhiannon Giddens, Marika Hughes, Maya Miro Johnson, Bojan Louis, Dana Lyn, Angélica Negrón, Ebun Oguntola, Tomeka Reid, Terry Riley, Matana Roberts, Aeryn Santillan, Tyshawn Sorey, Anjna Swaminathan, Conrad Tao, Akshaya Tucker and Kojiro Umezaki
Catalogue number: IN A CIRCLE RECORDS ICR023 (3 CDs)
The music world seems awash with post-lockdown solo discs reflecting on isolation and separation. This Is America from Moscow-born, Brooklyn-based (and Brooklyn Rider violinist) Johnny Gandelsman falls into that category too, but it's also a very different – and far more ambitious – proposition.
Gandelsman has brought together no fewer than 22 new works for solo violin, each by a living US composer from right across the country, and each intended to reflect on not just the Covid pandemic, but also the murder of George Floyd and subsequent widespread protests, Californian wildfire devastation, and Trumpian political turmoil. The results – cast across three stuffed-full discs and a 40-page accompanying booklet – are mind-bendingly diverse and frequently provocative, but always engaging, rewarding and carried off with exceptional insight and panache by Gandelsman.
And, of course, it's impossible to do justice to them all in a short review. Suffice it to say that the music ranges from the feel-good electronic soundscapes of Clarice Assad's consoling, oxygen-inspired O to the far grittier, more uncompromising microtonal shiftings of Tyshawn Sorey's For Courtney Bryan, by way of a virtual pop song (Marika Hughes's With Love from J) and a bitter electronic annihilation of an American hymn on Rhea Fowler and Micaela Tobin's 6 January insurrection-inspired A City Upon a Hill? Running through all the pieces is Gandelsman's strongly defined, fiercely committed playing, and his inquisitive, perceptive musical personality, here lithe and lyrical, there harsh and raucous. Not just a compelling compilation of music, This Is America is also a crucial document of our recent turbulent, imperilled times.
DAVID KETTLE