Likeable debut recording from a promising young violinist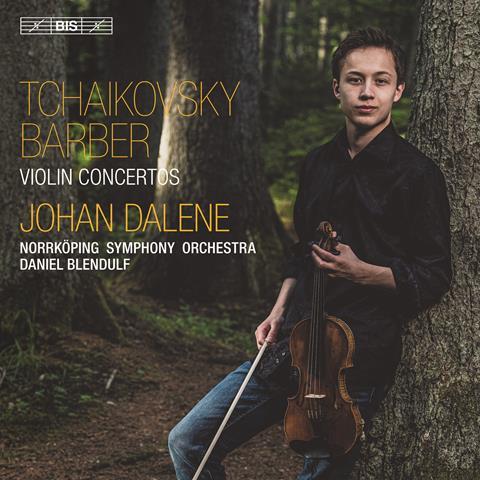 The Strad Issue: March 2020
Description: Likeable debut recording from a promising young violinist
Musicians: Johan Dalene (violin) Norrköping Symphony Orchestra/Daniel Blendulf
Works: Barber: Violin Concerto op.14. Tchaikovsky: Violin Concerto in D major op.35
Catalogue Number: BIS BIS-2440 (SACD)
Like the Sibelius, these concertos begin like masterpieces and go steadily downhill musically, the Barber disastrously, the Tchaikovsky only relatively. The trick of the great players is to conceal the decline; and Swedish teenager Johan Dalene does pretty well. His conductor Daniel Blendulf creates a sense of anticipation in the Tchaikovsky and the two of them collaborate in a lyrical first movement.
The soloist (see Session Report, February 2020) is fluent and appealing: his playing is not without drama but that does not register as his priority. The cadenza is excellent and there is a good, solid final tutti. The woodwinds are fine in the Canzonetta and Dalene's muted playing is quite inward – so hushed, he almost loses bow contact. He plays the second theme con amore. The finale is taken at a fast tempo and Dalene is very positive but also lyrical where suitable, avoiding vulgarity on the G string.
Barber's first theme is beautifully phrased and Dalene is quite skittish in contrasting passages. The conductor and solo oboe set the scene nicely in the Andante, Dalene rhapsodises well and the quiet ending is lovely. The too-brief finale is taken fast, Dalene in control and achieving some light and shade before a furious finish. A likeable debut disc, well recorded.
TULLY POTTER
Downloads
Other, Size 0.51 mb

Other, Size 0.5 mb