A fabulously accomplished collection of encores from accomplices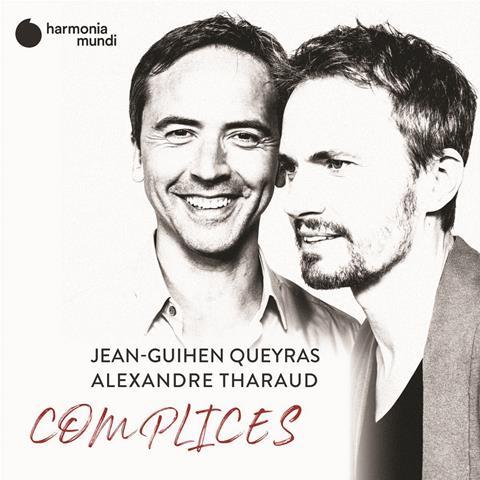 THE STRAD RECOMMENDS
The Strad Issue: April 2020
Description: A fabulously accomplished collection of encores from accomplices
Musicians: Jean-Guihen Queyras (cello) Alexandre Tharaud (piano) La Diane française/Stéphanie-Marie Degand, Raphaël Imbert (tenor sax)
Works: Music by Haydn, Kreisler, Brahms, Vecsey, Popper, Tchaikovsky, Shchedrin, Chopin, Zimmermann, Falla, Fauré, Saint-Saëns, Poulenc, Coltrane and Dutilleux
Catalogue Number: HARMONIA MUNDI HMM 902274
Having been recital partners for two decades, Queyras and Tharaud have racked up more encores than most and here present a personal and eclectic selection. Queyras talks in the booklet about the more intimate, spontaneous relationship with the audience that this concentrated musical moment brings about – making them 'complices', or accomplices, as well as he and Tharaud. The exceptionally high quality 'front row' sound further enhances this feeling of complicity.
Among the 19 short tracks are some vintage encores including Popper's Elfentanz, jaw-droppingly virtuosic, and two Kreisler favourites, Liebesfreud and Liebesleid, played with moving gentleness. More waltzes – Poulenc's Les chemins d'amour, feather-light and infectiously charmant, and Vecsey's Valse triste – are among the pair's many transcriptions, some of them playing freely with the original, as in Brahms's Hungarian Dance no.2, reworked to spectacular effect.
Creating a miniature musical world becomes even more crucial in works such as Zimmermann's Short Study no.4, tiny but spellbinding, and Dutilleux's Strophe sur le nom de Sacher, in which every nuance and timbre is made to count. Particular highlights are the two Haydn tracks that bookend the CD – Piatigorsky's free arrangement from a baryton trio, Divertimento in D major, dazzlingly fast, and the divine slow movement of his Symphony no.13, a cello concerto movement by another name.
JANET BANKS