Striking collection of solo chaconnes demands the listener's full attention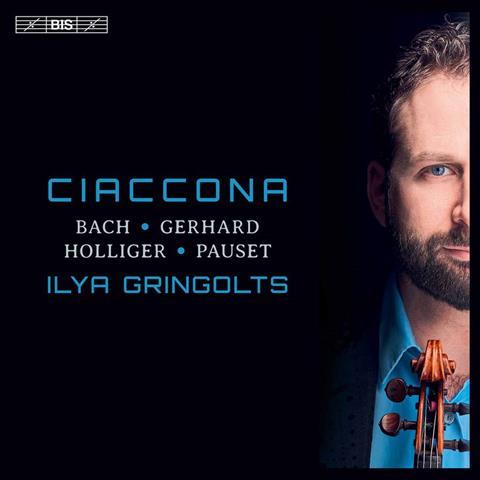 The Strad Issue: October 2021
Description: Striking collection of solo chaconnes demands the listener's full attention
Musicians: Ilya Gringolts (violin)
Works: Holliger: Kleine Szenen. Gerhard: Chaconne. Bach: Partitas for solo violin BWV1002, BWV1004, BWV1006 (excerpts). Pauset: Kontrapartita
Catalogue number: BIS-2525 (SACD)
Ilya Gringolts's unusual programme includes significant chaconnes by Bach, Pauset and Gerhard, and the brief opening Ciacconina of Holliger's Drei kleine Szenen, in which he combines with substantial accuracy his violin playing and vocal skills. He also realises Holliger's spirit rapping in Geisterklopfen with striking dexterity, and convincingly conveys the microtonal language of the challenging Musette funèbre. Gerhard's uncompromising, twelve-section Chaconne, too, is dispatched with panache and commendable responsiveness to its free serialism.
Gringolts uses a Baroque violin set-up for Pauset's Kontrapartita, the seven movements of which are intertwined here with the Bach movements that inspired them; but his replica bow proves the crucial tool for creating effectively Pauset's atmospheric, subjective vision of each movement and for stimulating some historical awareness in his surprisingly casual and relaxed Bach interpretations. He almost trips over the opening bars of BWV1006's Preludio, adopts an annoyingly stuttery rubato in the Giga of BWV1004 and delivers one of the most lithe Ciacconas (BWV1004) in the catalogue.
His HIP intentions do not extend to textual fidelity, however, for he omits repeats, adopts different articulations and occasionally adds multiple-stopping, in addition to extempore ornamentation. Personal idiosyncrasies aside, this is an invigorating recital that demands a listener's full attention. The recording is exemplary.
ROBIN STOWELL