Gringolts and co have no problem finding their way around this maze of inventive music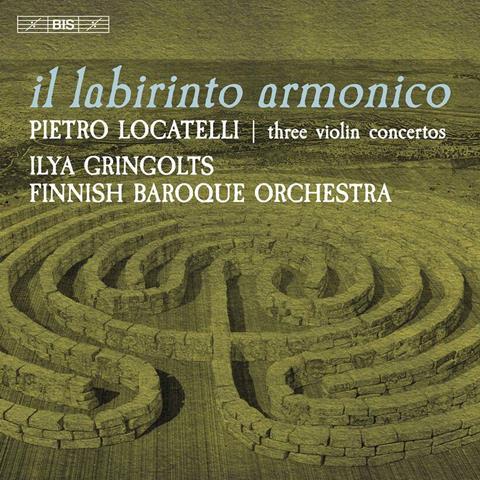 The Strad Issue: April 2021
Description: Gringolts and co have no problem finding their way around this maze of inventive music
Musicians: Finnish Baroque Orchestra/Ilya Gringolts (violin)
Works: Locatelli: Violin Concertos op.3: no.9 in G major, no.11 in A major, no.12 in D major
Catalogue number: BIS-2445 (SACD)
Il Labirinto Armonico
Ilya Gringolts here ditches his 'ex-Kiesewetter' Stradivari for a gut-strung c.1770 violin by Ferdinando Gagliano and indulges his interest in historical performance as an adjunct to his wide-ranging repertoire. He masters the extreme technical demands of three concertos from Locatelli's 'L'Arte del violino' collection, including the daunting capriccios appended to their outer movements. The disc's title references particularly the labyrinth of technical and interpretative challenges posed by op.3 no.12. As with the outer movements of nos.9 and 11, Gringolts negotiates its musical maze with brio, breathtaking athleticism and commendable artistry.
Intonation throughout is near-perfect, even in the fingerboard's stratospheres, and his spontaneous performances have a winning flexibility and sense of timing, allowing space for phrases to breathe and for contrasting moods and structural pillars to be clearly defined. He takes advantage of the post-capriccio extempore cadenza opportunities afforded him and adds tasteful ornamentation, particularly in the central slow movements, which abound with expressive gesture and refined musicality.
The small-scale Finnish Baroque Orchestra provides sterling support, its section leaders partnering Gringolts in the various solo passages and its lutenist also making especially telling contributions. The reverberant church recording, with the continuo instruments realistically balanced, has a palpable sense of space and separation.
ROBIN STOWELL