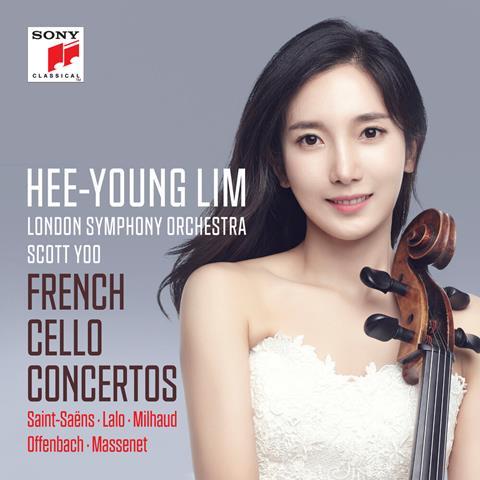 The Strad Issue: April 2019
Description: A gorgeous Gallic collection of cello works
Musicians: Hee-Young Lim (cello) London Symphony Orchestra/Scott Yoo
Works: SAINT-SAËNS Cello Concerto no.1 in A minor op.33; LALO Cello Concerto in D minor op.3; MILHAUD Cello Concerto no.1 op.136; OFFENBACH Les larmes de Jacqueline; MASSENET 'Méditation' from Thaïs
Catalogue Number: SONY CLASSICAL 80358118425
Unforced lyricism is the key signature of this attractive French recital from a young Korean cellist. The LSO very much plays second fiddle to Hee-Young Lim in the mix – the album bears all the hallmarks of a rehearse–record studio set-up common to many debut showcases – but Scott Yoo guides them fluently enough through the high spirits of Saint-Saëns, the earthier, Spanish-influenced Lalo work, and the much less familiar Milhaud with all its quirky syncopated corners and Latin rhythms.
And the star of the show? With posts as Rotterdam Philharmonic principal cellist and professor at the Beijing Central Conservatory, Lim has made good on the early promise indicated by a string of competition awards.
She draws a beautifully rounded speaking tone from her 1714 Guarneri 'filius Andreae', consistent right across the registers. The finales are littered with octaves and heavy double-stopping that she integrates seamlessly within a cantabile that's never louder than lovely.
This isn't the place to find extremes of tempo, colour and articulation, and perhaps the two encore items are just too soporifically gorgeous for their own good.
But if you thought you knew the concertos from the likes of Rostropovich's capacious and extrovert accounts, Lim will make you think twice. The Milhaud in particular is a delight, full of sly wit and the most Gallic of musical shrugs.
PETER QUANTRILL