A collection of popular encores that strikes exactly the right note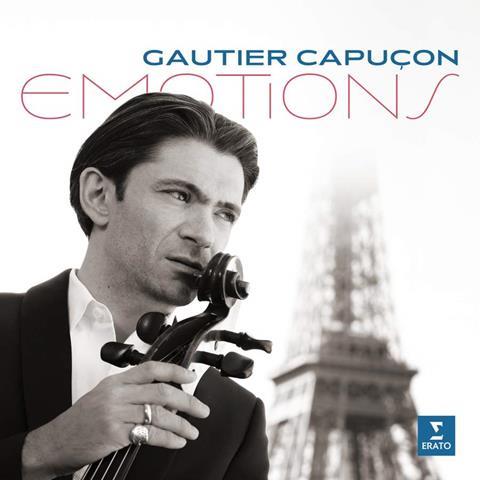 THE STRAD RECOMMENDS
The Strad Issue: February 2021
Description: A collection of popular encores that strikes exactly the right note
Musicians: Gautier Capuçon (cello) Jérȏme Ducros (piano) Orchestre de chambre de Paris/Adrien Perruchon
Works: Music by Monnot, Debussy, Monti, Dvořák, Richter, Tchaikovsky, Schubert, Satie, Fauré, Mendelssohn, Giazotto, Cohen, Einaudi, Elgar, Chen, Piazzolla and Joplin
Catalogue number: ERATO 0190295214135
If you're going to present a compilation of sumptuous melodies that are an integral fixture of popular musical culture, the performances need to be flawlessly stylish. This beautifully recorded CD has style to spare, along with elegance and well-honed expression. We are bathed in Gautier Capuçon's honeyed cello tones and sensitive delivery of many well-loved melodies.
There is something here for everyone, from the sizzling paprika of Monti's Csárdás, with prerequisite dazzling virtuosity, to the intense melancholy of Giazotto's Adagio. Inevitably there are a few standout items, such as a wonderful rendition of Tchaikovsky's Valse sentimentale, and an exquisite arrangement of Fauré's Pavane. Some may feel that there is a plethora of reflective slow items in the programme. Nonetheless, Capuçon concludes this disc with a perky delivery of Joplin's Entertainer, to send us on our foot-tapping way.
The skilful arrangements and orchestrations favour transparent textures that allow the range of Capuçon's cello playing to shine. This is a CD for friends who love listening to memorable encore pieces played with great sensitivity on the cello.
JOANNE TALBOT