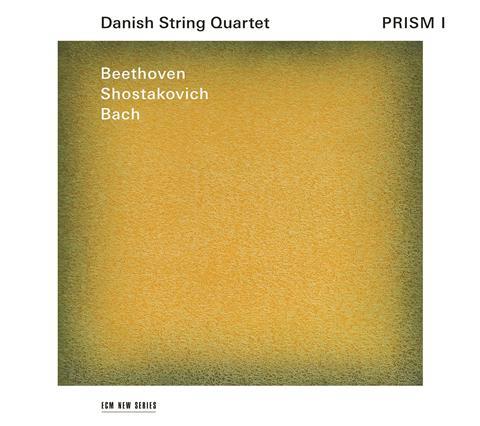 The Strad Issue: December 2018
Description: A multifaceted view of just how many roads lead from Bach
Musicians: Danish Quartet
Works: BACH Fugue in E flat major BWV876, SHOSTAKOVICH String Quartet no.15 in E flat minor op.144, BEETHOVEN String Quartet no.12 in E flat major op.127
Catalogue Number: ECM 2561
The Danish Quartet's 'Prism' project explores Bach's influence on Beethoven's last quartets (via Mozart's five transcriptions of fugues from The Well-Tempered Clavier) and, through Beethoven, on works by more recent composers. Disc 1 is firmly in E flat!
These players perform Bach's Fugue BWV876 with intelligence and sophistication, their relaxed, intuitive approach to texture, sonority and phrasing allowing contrapuntal transparency. Their powerfully characterised account of Beethoven's op.127 focuses on the slow movement's moving variations, expressively realised, but their first movement is pleasingly paced, with notation scrupulously observed and sonorities skilfully blended, and they invest the jaunty scherzo with suitably rhythmic dynamism. Their finale, however, seems laboured and underplayed, lacking the energy, tension and drive of some competing ensembles.
The six unsettling Adagio movements of Shostakovich's death-ridden, valedictory op.144 are realised with intensity and wide-ranging instrumental colour, from the sombre, contemplative Elegy, through the Serenade's strikingly characterised anguish and ironic waltz to the Intermezzo, its violin cadenza powerfully delivered by Rune Tonsgaard Sørensen. The impressionistic Nocturne and the initially impassioned Funeral March, punctuated by striking solos, lead to an Epilogue of reminiscences played with an unusual understanding, sympathy and feeling. The recording is well balanced, the acoustic providing both ambience and intimacy.
ROBIN STOWELL