The Danish String Quartet will perform a livestreamed concert which aims to research physiological reactions to music between performers and audience members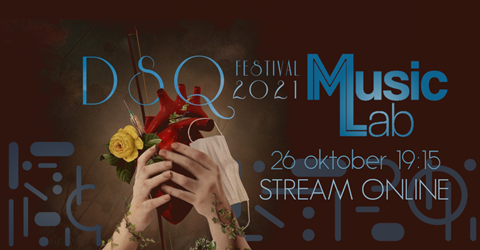 The Danish String Quartet are to hold a livestreamed event blending performance with scientific research on 26 October, 7.15pm CET at Musikhuset Copenhagen.
The collected efforts of the quartet, along with 20 researchers from RITMO Center for Interdisciplinary Studies in Rhythm, Time and Motion at the University of Oslo and several affiliated researchers from over Europe, is known as Music Lab. The quartet will perform a concert to investigate what happens to the bodies and consciousness of the musicians as they play, as well as the subconscious interaction between the performers and the audience during intense states of shared musical experiences.
While the quartet perform a programme of Bach, Beethoven, Schnittke and folk music, researchers will monitor factors such as heart-rate variability, perspiration and breath synchronisation between members of the quartet, as well as measure the relationship between absorption, attention and mind-wandering via pupillometry and micro-movements amongst audience members.
In-person audience members participating in the experiment will need to download an app on their smartphone and place their phone in a chest pocket, which will collect movement, breath and heart rhythm data during the concert. Audience members watching the livestream concert remotely are also invited to participate in the study in the same way.
The concert will conclude with a 'data jockeying' session where researchers will share their methodology and hypotheses with audience members in an informal setting. Researchers are hoping that data collected will help address topics such as the relationship between musical absorption and empathy, the existence of a measurable, shared zone of absorption, and how the logic of music can be visualised.
The concert will be livestreamed via the Danish String Quartet's Facebook and YouTube pages. Information for participants can be found here.
Read: Applications open for Manchester Collective's 2022 winter residency for string players
Read: Chad Hoopes: 'I want to pass along the knowledge and the influences that I have had'