Leah Hollingsworth watches a live stream from Music@Menlo, California, on 17 January 2021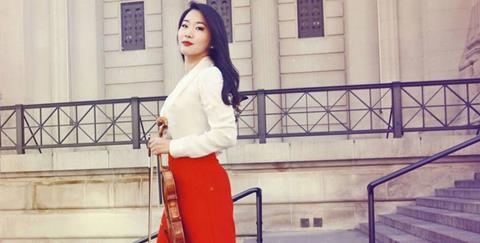 Violinist Kristin Lee and pianist Orion Weiss delivered a delightful recital of Ravel and Gershwin, presented online by Music@Menlo. Lee's thoughtful vibrato use allowed tremendous flexibility and fluidity in Ravel's Violin Sonata no.2: Lee moved effortlessly between a rich depth of sound and an effervescent poignancy as the musical characters changed. A moderate tempo in the second movement allowed for a measured approach. Precise articulation and clarity of line lent a vivacity and electric energy to the final movement, showing off Lee's technical prowess.
Five Selections from Porgy and Bess, arranged for violin and piano by Jascha Heifetz, was a brilliant programmatic choice, and Lee and Weiss gave a stunning performance with unexpected emotional depth. Lee's slides were sultry, her double stops perfectly in tune, and her spiccato impeccable – although I do wish she could have had more fun with the rhythm (which was always exact). Ravel's Vocalise – Étude en forme de Habanera was a terrific segue into Tzigane. Although Lee played every flourish and run with technical excellence, more powerful was the elegance of her performance. The Lento quasi cadenza was filled with pregnant pauses and thoughtfully timed entrances; each phrase was considered. Nothing was ever hurried or rushed through, but exquisitely played – and then finally the ending erupted in raucous energy. Lee and Weiss gave a lovely encore: the first Gershwin Prelude, also arranged by Heifetz. Intimate videography and stellar musicianship made this virtual recital a true delight.
LEAH HOLLINGSWORTH