Tim Homfray reviews the cellist's concert with pianist Annika Treutler at London's Wigmore Hall on 17 February 2020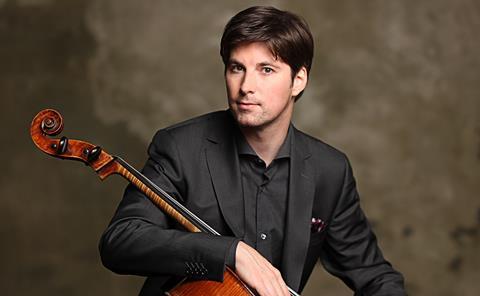 Most of this programme was originally for violin. Müller-Schott himself arranged Dvořák's Four Romantic Pieces op.75 for cello, in the first of which he produced wistful, simple playing, letting the melody sing without intervention. The more boisterous no.2 was also predominantly lyrical, for all its hopping accompanying semiquavers, and the third glided smoothly along. The last, Larghetto, was the most emotionally charged, with Müller-Schott leaning into its melancholy, double-stopped appoggiaturas. He was always careful not to over-egg these beautiful miniatures. Even more miniature are Webern's Drei Kleine Stücke: the second and third pieces are just 13 bars between them. The intensity and concentration with which they were played made them substantial and held the attention (even if the composer's detailed dynamics were not always scrupulously followed).
César Franck sanctioned (and may even have planned) a cello version of his A major Violin Sonata. Müller-Schott and the excellent Annika Treutler kept it moving, with the phrases of the first movement nicely sculpted and the end always in sight. After the agitated opening to the second movement, the great F minor melody was rich and broad. The third movement was indeed, as instructed, a Recitativo—Fantasia, free, fluid and gently gripping, and in the finale there was lyricism and fire. This was a captivating and fascinating performance.
TIM HOMFRAY