Imaginative and varied recital that takes in the gamut of solo cello repertoire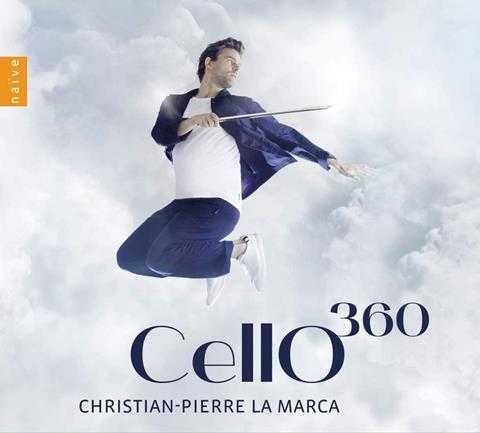 The Strad Issue: February 2021
Description: Imaginative and varied recital that takes in the gamut of solo cello repertoire
Musicians: Christian-Pierre La Marca (cello)
Works: Music by Sainte-Colombe, Dowland, Marais, Rameau, Telemann, Purcell, Grieg, Casals, Ligeti, Dutilleux, Sollima, Chaplin, Lennon/McCartney, Escaich and La Marca
Catalogue number: NAÏVE V7260
CELLO 360
Recorded in the summer of 2020, this solo album was the ideal lockdown project for La Marca, newly signed up by the Naïve label after a stint with Sony Classical. The French cellist has effectively juxtaposed pieces from the early days of string writing for viola da gamba and cello with more contemporary music for unaccompanied cello, plus a few personal pop and film favourites. Only two pieces feature from the intervening years, Solveig's Song and Casals' Song of the Birds, both performed in La Marca's own imaginative, quasi-improvisational arrangements. The close recording in a church acoustic results in an intimate and very direct experience.
This does not always sound like a solo album – several of the tracks are polyphonic, La Marca having recorded all the parts individually. In Dowland's Lachrimae antiquae the overlaying of the six voices results in a tautly focused, compelling track.
Both Thierry Escaich's powerful Cantus and Dutilleux's Trois strophes exploit the eloquent low sonorities of La Marca's 1856 Vuillaume cello and receive compelling performances. In Ligeti's Sonata, La Marca communicates both Romantic longing and skittish contrasts, and the electronic soundscape of La Marca's own Timeless, a collaboration with the 1163 collective, brings the music right up to the present.
JANET BANKS