Beauty of sound is paramount in two contemporaneous Russian works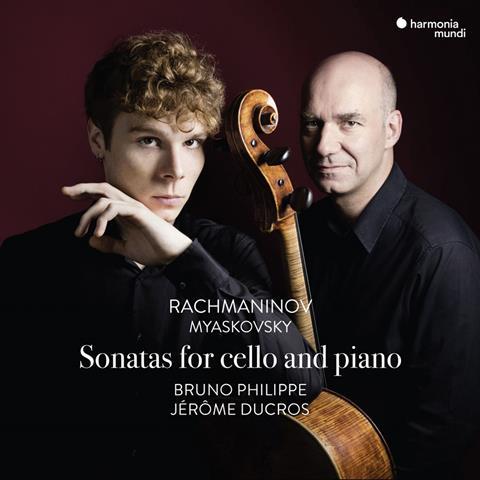 The Strad Issue: August 2019
Description: Beauty of sound is paramount in two contemporaneous Russian works
Musicians: Bruno Philippe (cello) Jérôme Ducros (piano)
Works: RACHMANINOFF Cello Sonata in G minor op.19; Two Pieces op.2; Prelude in C sharp minor for piano solo MYASKOVSKY Cello Sonata no.1 in D op.12
Catalogue Number: HARMONIA MUNDI HMM 902340
It is the freshness of the Myaskovsky Sonata that is most striking. Bruno Philippe's warm tone and lyrical legato playing are evident from the first notes and immediately engage the listener. He plays with charm, and in the second movement his beautifully shaped phrases and full C-string sound perfectly complement the generous melodic flow of the music. In Rachmaninoff's G minor Sonata the frequent transitions between one tempo and another are accomplished with melting beauty, and the touches of rubato are always well judged. Much-laureated Philippe, who studied most recently with Frans Helmerson at the Kronberg Academy, puts real emotion into his vibrato in the heart-wrenching slow movement, and his delicate cello triplets sing out effortlessly over the piano melody.
These are committed performances: both musicians play as if they mean every note, even if at times the musical climaxes slightly hold back and fail to overwhelm. The intimate recorded sound means Philippe's intakes of breath before phrases can be heard but this is not a distraction from the whole.
Rachmaninoff's op.2 cello pieces complete the programme, the Danse orientale notable for Philippe's stylish, expansive playing and Ducros's limpid piano line.
JANET BANKS