The Musicians Union and Association of British Orchestras are calling on the government for additional funding for freelance players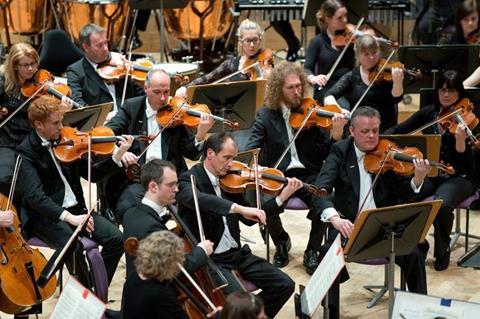 The UK's Musicians' Union (MU) and Association of British Orchestras (ABO) have joined forces to convince the government to provide additional funding for self-employed musicians during the nationwide shutdown of live performances. The ABO points out that orchestras earned £70 million in 2019, which works out at £6m per month being lost each month as a result of the pandemic.
More than 1,000 orchestral musicians are currently on furlough, but an equivalent number of freelancers have been reliant on the Self Employment Income Support Scheme. According to the ABO's research, however, 30 per cent of freelance musicians have not benefited from this scheme. 'The MU and the ABO are both deeply concerned about the future of the UK's orchestras and the highly-talented musicians who rely on that work,' said MU general secretary Horace Trubridge. 'This government either doesn't understand the damage that is being done to the orchestral sector, or it doesn't care. We have repeatedly called upon the government to offer a lifeline to freelance orchestral musicians, but they simply choose not to listen.'
Read: First symphony concerts return to Tokyo
Watch: Ealing Symphony Orchestra: Lockdown Pomp & Circumstance
Read: Simon Rattle and London Symphony Orchestra invite children to play Mozart from lockdown
ABO director Mark Pemberton added: 'The many thousands of freelance musicians who have helped to make UK orchestras world-renowned are on their knees hoping that the government will finally recognise their plight, and step in with much needed funds to tide them over until the concert halls can reopen.'
The MU currently represents more than 31,000 musicians working in all sectors of the music business and has campaigned on behalf of its members since the organisation was established in 1893.
Photo: Russell Hart