A landmark recording of these superlative string sextets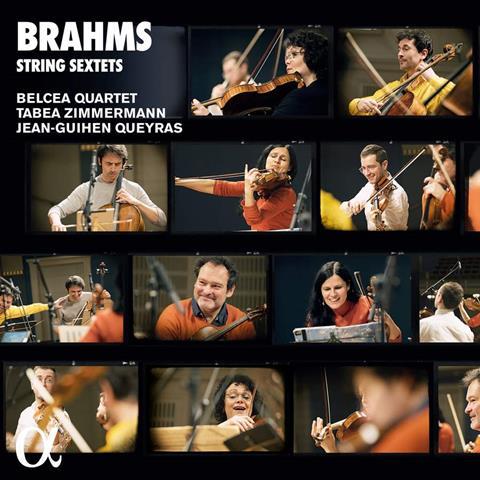 THE STRAD RECOMMENDS
The Strad Issue: June 2022
Description: A landmark recording of these superlative string sextets
Musicians: Belcea Quartet, Tabea Zimmermann (viola) Jean-Guihen Queyras (cello)
Works: Brahms: String sextets: in B flat major op.18, in G major op.36
Catalogue number: ALPHA 792
The Belcea is not one of those quartets that habitually shares violin top-dog duties, but it's nice to see its two distinguished guests here dividing the honours of first viola and cello with the resident players across the two sextets. Undoubtedly helped by Brahms's supreme mastery in the medium – it is salutary to remember that forebears in the string sextet were minimal before the 1860s – the ensemble is seamless.
The only minor misjudgement comes when violinist Corina Belcea brings a sudden gutsier tone to the secondary phrase of op.18's Scherzo, which leaps out of its sleek surroundings as a rather rustic interloper (the Second Sextet's Presto giocoso feels more appropriate for this kind of colouring). But it's a small point and not one that ultimately detracts from what are benchmark recordings and performances of the two sextets, full of the fresh Romantic spirit of their young composer.
Although the two works form a natural pair, they have contrasting characters and the players differentiate their moods and sound worlds judiciously, bringing plenty of warmth to the long melodic lines, rich texture to the harmonies and contrapuntal interplay, and a buoyant rhythmic verve in the swifter movements. The Vienna Konzerthaus provides just the right ambience for a recording with expertly balanced sound.
MATTHEW RYE