A meditative light shines through this collection of cello music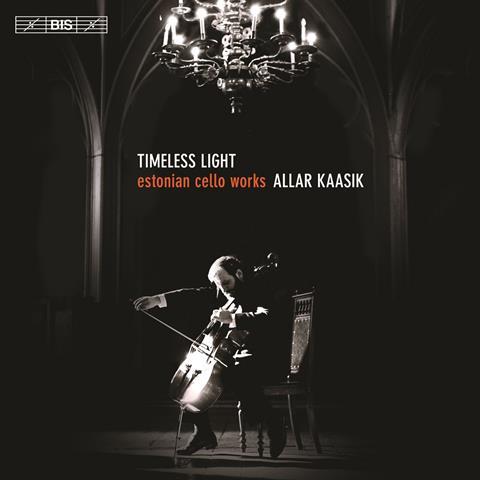 The Strad Issue: February 2018
Description: A meditative light shines through this collection of cello music
Musicians: Allar Kaasik (cello) Estonian National Male Choir/Mikk Üleoja1, State Choir Latvija/Māris Sirmais2, Estonian National Symphony Orchestra/Peeter Lilje3, Kristine Adamaite (organ)4
Works: GRIGORJEVA Molitva1, Recitativo accompagnato SINK Gospodi, pomilui nas. KÕRVITS Seitsme linnu seitse und (excerpts)2. PÄRT Cello Concerto 'Pro et contra'3. TÜÜR Spectrum IV4.
Catalogue Number: BIS 1887 (Hybrid SACD)
This is a compilation of recordings made at different times, in different places and with different recording teams (who all do an excellent job). Two of the works are with choir (but not the same choir), two are the solo cello, one is with organ, and one, Arvo Pärt's concerto, is with orchestra. That's the earliest recording, made in 1988 and previously released on Melodiya. All of it is attractive and mostly tonal, and Allar Kaasik is a persuasive advocate. In Galina Grigorjeva's Molitva ('Prayer'), a male-voice choir gives a slow, contemplative backdrop to the cello's quasi-improvised musings.
Sink's unaccompanied Gospodi, pomilui nas ('Lord, Have Mercy upon Us') is another gentle meditation with a jolly dance at its centre, played with élan. Kaasik produces some passable bird imitations and a fine cadenza shared with real ones in Tõnu Kõrvits's Seitsme linnu seitse und ('Seven Dreams of Seven Birds').
Kaasik is a great protagonist in the concentrated drama of Pärt's Pro et contra – terrific in the wild percussive solo opening and the frantic dialogue that follows. In Grigorjeva's Recitativo accompagnato he plays double-stops with fierce expression. Erkki-Sven Tüür's Spectrum IV is a compelling piece of music theatre that Kaasik performs with authority and aplomb.
TIM HOMFRAY