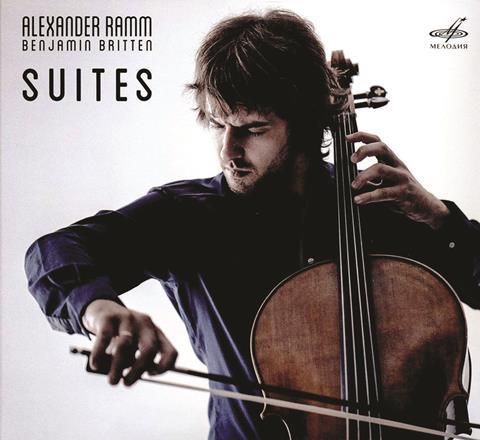 The Strad Issue: June 2019
Description: Tchaikovsky medallist channels Rostropovich in Britten's cello music
Musicians: Alexander Ramm (cello)
Works: BRITTEN Cello Suites nos.1–3
Catalogue Number: MELODYA MEL CD 10 02568
Russian cellist Alexander Ramm, silver medallist at the 2015 Moscow Tchaikovsky Competition and 31 this May, can boast direct tutorial lineage through his teacher Natalia Shakhovskaya to the inspiration behind Britten's three cello suites, Rostropovich. In these performances, he certainly displays an uncommon affinity for the music, its style and its emotional ebbs and flows.
Thanks to a transparent, supportive recording, every detail of his playing tells, though the moment is never more important than its place in the whole. There's a robustness to his playing of the First Suite that never sounds overwrought, and he finds plenty of room for refinement, too, producing a rich bloom of sound from his Gabrielle Jebran Yakoub cello. The Third Suite has an unmistakeable sense of the valedictory in Ramm's hands, with a mellow melancholy that seems to get to the heart of the music.
I'm not in a position to assess the Russian booklet note, but it reads undeniably awkwardly in the unidiomatic English translation provided, and a Putinesque prudery demotes Peter Pears to 'lifelong friend' of the composer. But these don't detract from what is a first-rate recording of this music.
MATTHEW RYE