In the 'Sentimental Work' column in the August 2017 issue of The Strad, the US cellist and pedagogue tells how the Elgar Concerto has played a part in some of his most memorable and emotional concerts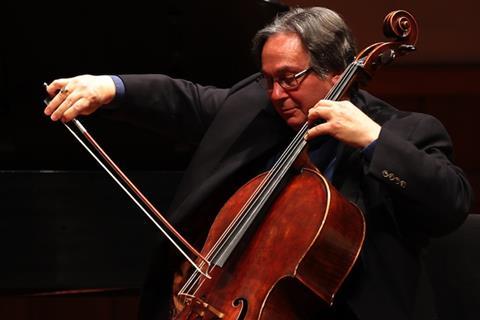 This is an extract from a longer article in the August issue of The Strad - The digital magazine and print edition are on sale now.
The first time I heard the Elgar Cello Concerto in concert was on 14 May 1965, when Jacqueline du Pré made her New York debut. I was in town to have some adjustments made to my cello and as I walked past Carnegie Hall I noticed that she was playing that night, so I bought a ticket. From the opening chord onwards, her performance was breathtaking. She took hold of the piece from that very first chord and wove what felt like an unbroken line through the entire concerto; I was overcome with emotion at the power of the work itself, and her interpretation of it. In those days it wasn't so hard to go backstage and meet the soloist, so I lingered until the people before me had gone, and then went to express my appreciation to Jackie. She was so warm and gracious to me as we sat talking on the steps of her dressing room – it was a wonderful introduction to the work and to her.