In this extract from their cover story in the August 2018 issue of The Strad, the British quartet discusses how a recent experiment with Classical bows has taken the players' musicianship to new heights. Interview by Toby Deller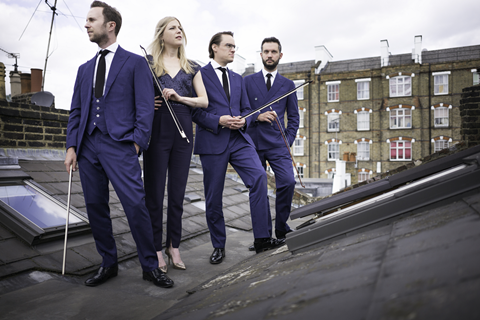 'It's like we've suddenly all got feathers on our shoes,' says John Myerscough, cellist with the Doric Quartet, describing the group's experience of playing with Classical (transitional) bows. He then reaches for a more down-to-earth analogy: 'You know when you're playing Super Mario on Nintendo and you're running along the ground and you get to one of those energy mushrooms?
'Suddenly, you're running a lot faster and you can jump higher. These bows give such a quick response when we articulate. With a modern bow you have to commit to the articulation and then there's an amount of time after that action for the note to appear, but with these Classical bows it's instantly there. You can change the sound really quickly.'
The UK-based group, winner of the 2008 Osaka International Chamber Music Competition, has been active as a unit for 20 years. The musicians' interpretations are based on clearly shaped phrasing, clean articulation, distinct voicing and uncannily immaculate ensemble playing.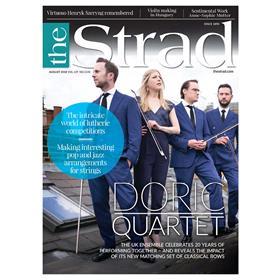 Their stock in trade has been a judiciously chosen array of modern classics (notably Bartók and Janáček), contemporary works (Brett Dean, Thomas Adès), specialist-interest pieces (Korngold), early Romantic repertoire (Schumann, Mendelssohn), plus Schubert and Beethoven.
Haydn is very much the central plank, however, and he was the composer who provided the inspiration for experimenting with Classical-era bows – two discs into what is hoped will become a complete Haydn quartet cycle. Having recorded the op.20 and op.76 works with modern bows (in 2013 and 2015 respectively), the group recorded the op.64 quartets in 2017 with their specially made set of Luis Emilio Rodriguez Carrington Classical bows, and they released the disc earlier this year.
'There's a slight misconception that you're going to be quieter or less prominent if you're playing with these lighter, smaller bows,' says first violinist Alex Redington.
'But Classical bows can withstand a lot more tension than modern bows, and because of the narrowness of the hair ribbon, the sound is more pinpoint, like the sun's rays through a magnifying glass.
'We've never been preoccupied with creating this big, lush wall of quartet sound for everything; we're very keen to differentiate between the inner parts. We don't use that much vibrato a lot of the time and these bows really lend themselves to that way of playing.'
This is an extract of a longer article in The Strad's August 2018 issue. To read further, download the magazine now on desktop computer or via the The Strad App, or buy the print edition