On the 150th anniversary of Ysaÿe's birth, Andrew Morris revisits the violinist's string compositions and finds them rich in virtuosity and melancholy, but now largely lost from the repertoire. From July 2008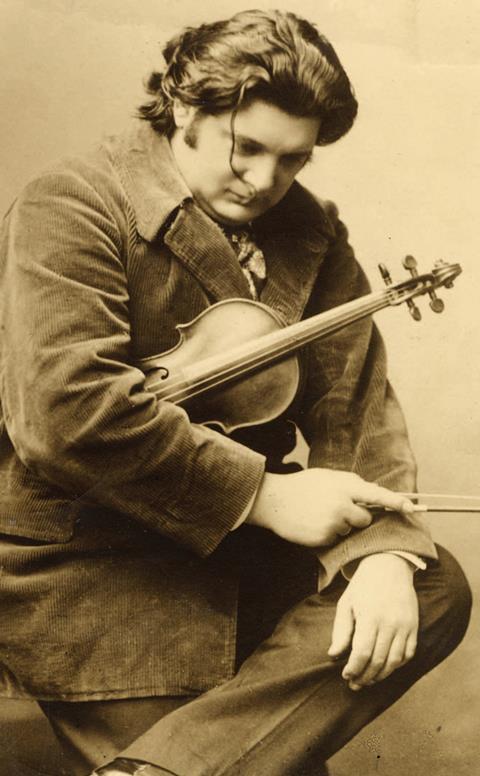 There he was sitting on the edge of his bed, majestic in his enormous bulk, not unlike a Rodin statue.' This is how Joseph Szigeti remembered his friend Eugène Ysaÿe in his book With Strings Attached: Reminiscences and Reflections (Cassell, 1949). 'He began talking of "my" sonata and of the others he was planning, telling me what they would mean to him when they were completed.' Szigeti's recollection of the internationally famous violinist touches upon Ysaÿe's scarcely explored career as one of the last great violinist–composers. Only a handful of his 60 or so works are remembered today.
Ysaÿe's pieces, although rarely performed, reveal a composer who often sought inspiration in poetry and whose music was inseparable from his unmistakable playing style. Chausson, Debussy and Franck were all inspired to pen works in collaboration with Ysaÿe. His early advocacy of Elgar's Violin Concerto established it as a classic. Yet many of his own works for strings have failed to find a place in the repertoire and, lacking committed advocates, they have gradually disappeared from concert programmes. Born in 1858 into a musical household, Ysaÿe had his introduction to the violin under the strict instruction of his father. He won a place to study at the Liège Conservatoire in 1865, but Ysaÿe fought against his teachers and was dismissed shortly afterwards because of his lack of progress. He continued to study at home and earnt money by playing in the local theatre orchestra.
In his father's cellar, he practised the new works of his idols, Wieniawski and Vieuxtemps. Ysaÿe considered the work of Vieuxtemps in particular as ideal. A composer and an internationally renowned soloist, Vieuxtemps became a mentor to Ysaÿe and played a vital part in his early success. Antoine Ysaÿe's biography of his father tells the story of Vieuxtemps passing the Ysaÿe household and hearing the sound of his own Fifth Violin Concerto coming from a basement window. This was the playing of no amateur: Vieuxtemps knocked on the door and asked to meet the talented player. He was stunned by Ysaÿe's ability and insisted he be reinstated at the conservatoire under his own tutelage. This time Ysaÿe made a great impression and soon became the most respected of violin students. He spent his spare time composing, and although he received no lessons in harmony or counterpoint, he drew on the music of the great violinist–composers of the day to guide him. His early miniature, the Saltarelle carnavalesque, strongly recalls Wieniawski's Scherzo Tarantella.
Few of Ysaÿe's earliest works survive: only an unremarkable set of variations on Paganini's 24th Caprice, three delicate mazurkas for violin and piano, and just one of eight violin concertos remain from his early years of touring and study. Ysaÿe chose to destroy these early concertos, dismissing them as 'without real value, imitations of Vieuxtemps'. The last concerto, written some years after the first seven, moves beyond pastiche: the violin writing leans towards restrained expressivity and a unity with its accompaniment. This piece was an important step towards the Poème élégiaque, written around 1893, which cemented Ysaÿe's voice as a composer. He would extend the chromaticism of his musical language throughout his six further poèmes, but the Poème élégiaque opens a rich vein of melancholy that would come to define Ysaÿe's musical expression. On his first attempt, Ysaÿe establishes a rhapsodic structure of rising turmoil and receding resignation that forms the blueprint for much of his later music.
Already, his active imagination stretches the limits of his instrument – the G string is tuned down a tone, lending a viola-like sonority to the violin's bass register. With this early success came a touching exchange between Ysaÿe and his French contemporary, Chausson. With considerable help from Ysaÿe, Chausson composed his famous Poème for violin and orchestra, in response to Ysaÿe's Poème élégiaque. Following Chausson's tragic death in 1899, Ysaÿe continued his work in the form. His third poème, Chant d'hiver (Song of Winter), is among his best works. The music is again imbued with tragedy; the final retreat into silence is protracted as the texture thins to little more than skeletal harmonics.
The time that Ysaÿe spent composing diminished as his international concert career grew. His demanding tour schedule took in Scandinavia, England, Central Europe and the United States. On one occasion, Ysaÿe completely forgot about a concert engagement in Lille, leaving his long-standing accompanist Raoul Pugno to appease the angry audience with a hastily programmed solo recital. Ysaÿe composed just a handful of pieces in the first decade of the 20th century. Rêve d'enfant, composed in a single night after Ysaÿe received news that his son was suffering with scarlet fever, has the rocking undulations of a delicate lullaby. The Méditation and, later, the Sérénade for cello and orchestra followed this, as did Extase, a poème for violin and orchestra. Extase showcases a further refinement of the poème model; in this piece, Ysaÿe scales greater heights of intensity and finds a more assured focus with his material.
Ysaÿe won a place to study at the Liège Conservatoire, but he fought against his teachers and was soon dismissed
During the few years before the First World War, Ysaÿe's playing was captured on recordings. By the time he set down the 14 or so souvenirs of his art, a tremor in his bow arm had begun to undermine his concert career. Carl Flesch blamed Ysaÿe's idiosyncratic bow hold, a loose arrangement of the fingers that can be briefly glimpsed in the one surviving piece of film of the great man playing. With the outbreak of war in 1914, Ysaÿe made a swift departure for England. He took with him his newly completed Sonata for Two Violins, written for his friend, Queen Elisabeth of Belgium, an amateur violinist. Ysaÿe must have considered it a failure: the Queen proved unable to match its daunting technical challenges, and Ysaÿe never discussed it as one of his completed works. In its original form it remained unpublished until the 1960s, although Ysaÿe reused the first movement as part of the trio for two violins and viola entitled Le Londres. While in London, Ysaÿe's performance of the trio proved unnerving for his colleagues; he arrived on the evening of the concert and casually handed his fellow performers a substantial list of revisions to the music that they had already rehearsed.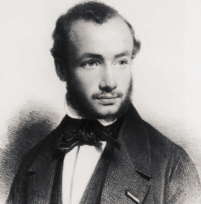 As the war in Europe drew on, Ysaÿe moved across the Atlantic for an extended stay in America. He fought off depression through his writing of verse and music, and mourned the decline of his playing career. In the relative peace of Ohio, Ysaÿe turned to conducting, and accepted the musical directorship of the Cincinnati Symphony Orchestra. Here he expressed his feelings of isolation in a work for an orchestra of violins and violas entitled Exil. On the title page he inscribed the words 'Torment and despair. New York. 1917.'
In the last decade of his life, Ysaÿe gradually withdrew from performing in public. He declined the offer of renewing his contract in Cincinnati, returning instead to Belgium. He dreamed of establishing an orchestra that would pioneer new music, but the state of the country's economy proved too precarious to sustain his expensive ambitions. Ysaÿe was unable to find funding, and his plans failed to coalesce. He had a leatherbound notebook that he kept at his bedside, and during this time he used it to record ideas for compositions more ambitious than any he had previously imagined. During the 1920s, more music flowed from Ysaÿe's pen than his playing days had allowed.
His new pieces included several works for violin and orchestra, including Les neiges d'Antan. Its typically wistful introduction leads to a series of more playful episodes, and the spectacular violin writing ends in a beautiful twilit passage of luminous double-stopped harmonics. Amitié, for two violins and orchestra, weaves its birdsonglike solo lines around a subdued orchestral accompaniment; its perhaps overextended meanderings alight on many passages of passionate beauty. The work was championed in the 1960s by David and Igor Oistrakh. Harmonie du soir, a work for string quartet and string orchestra, charts a similar course to tranquillity through a palette of whole-tone harmonies. After the completion of these distillations of his established musical language, Ysaÿe's work as a composer entered a new phase. No longer writing for himself, he turned to his contemporaries and students for inspiration.
In 1923 Ysaÿe set about composing his most extraordinary music: the Six Solo Violin Sonatas, op.27. It was a recital by Joseph Szigeti of Bach' sonatas and partitas that set Ysaÿe on the path to composing these works. Antoine Ysaÿe's biography has Ysaÿe père retreating to his study after lamenting the dearth of modern violin masterpieces, emerging a day later to announce his sketching of six sonatas. In 1923 these sketches, almost improvisations, emerged as six intimate portraits in music of his friends and contemporaries among violinists. Each is a masterpiece of compositional virtuosity. In the sonatas, Ysaÿe invests the violin with a richly suggestive harmonic language, using every ounce of his musical ingenuity to create a musical world for the instrument to occupy. The pieces also seek to encompass the history of violin repertoire, following the example of Bach and Paganini, yet also record the playing styles of the day.
Ysaÿe's Violin Sonata op.27 no.1, dedicated to Szigeti, is the most Bachian in form and movement. Yet Bach's presence is also keenly felt in the maelstrom of the first movement of the Sonata no.2, dedicated to Jacques Thibaud, which is marked 'Obsession'. A whisper of Bach's Partita in E major clashes with the ubiquitous 'Dies irae' Gregorian chant, invoking terrifying images of judgement, mortality – and the burden of Bach's example. This is the most stylistically varied of the sonatas, and it ends with some of Ysaÿe's most violent and discordant music. The Sonata no.3, known simply as 'Ballade' and written for George Enescu, is a breathtaking single movement of abrasive drive and focused argument. Although dedicated to Fritz Kreisler, the capricious Sonata no.4 is far removed from the younger violinist–composer's famous miniatures. It alternates a declamatory sense of introspection with often pulsating rhythmic fervour.
The Sonata no.5, the most neglected of them all, is perhaps the most remarkable. In depicting the rising sun, Ysaÿe finds a simplicity and freedom of form unrivalled elsewhere in these pieces. The whole-tone harmonic palette of the fifth is a world away from the almost overbearing seriousness of the first four, and presages the exuberant celebration of the Spanish-inflected Sonata no.6. A companion to these pieces, the brooding Cello Sonata exploits the richer tones of the instrument. Less concerned with dazzling invention, it possesses a tortured darkness that builds a motoric momentum across its four short movements.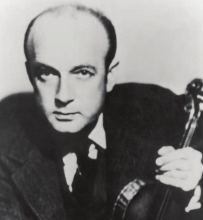 In 1928, Ysaÿe again returned to writing for the solo violin. The Ten Preludes for Solo Violin fall short of the thirteen originally planned by Ysaÿe, but remain substantial completed etudes in double-stopping technique. Each uses just a single double-stopped interval as its basis, yet they are prepared with a care suggesting that the composer envisioned a life for them beyond mere studies. With their division into shorter exercises, these pieces undoubtedly have significant pedagogical value, yet their range and the clear delight to be found in the sounds of parallel intervals marks them out as strong pieces in their own right.
Rêve d'enfant was composed in a single night after Ysaÿe received news that his son was suffering with scarlet fever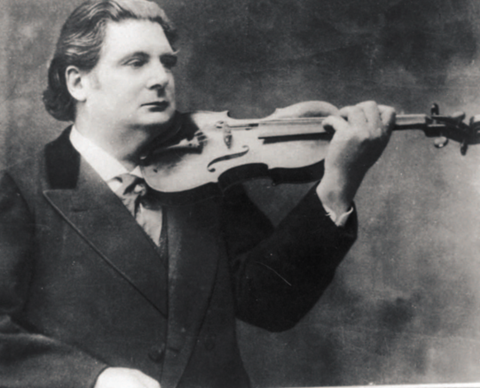 Along with Ysaÿe's posthumously collected Exercises and Scales, the Preludes reveal the firm belief in technique and careful study fondly remembered by many of his students. At this time, Ysaÿe demonstrated his spontaneous powers of harmony to his illustrious pupils, improvising accompaniments on the violin for concertos and studies during their private lessons. For Joseph Gingold he improvised accompaniments for Bach's concertos, which Gingold recalled Ysaÿe playing with a tone approaching that of an organ. Later, he presented Gingold with a second part for his poème Extase, which skilfully compresses the large-scale orchestral accompaniment on to a single instrument.
As Ysaÿe approached the age of 70, he continued to compose prolifically. The first of two string trios composed in 1927, Le Chimay is shot through with an and deftly composed chromaticism. Its tone of deep seriousness closely resembles that of the Cello Sonata. This profoundly affecting music is hauntingly beautiful, yet filled with unnerving dread in its closing stretches. An unpublished second trio exists in manuscript only.
His health failing, Ysaÿe ended his playing career in 1927 with a performance of Beethoven's Violin Concerto, conducted by Pablo Casals. In 1929, complications from an infection of his lower leg resulted in his foot being amputated. After this physical blow, Ysaÿe refused to perform in public again. He spent his time teaching and composing, turning now to an opera begun during his youth and left languishing in a desk drawer. Piere li heuyeu (Peter the Miner) recounts a mining accident Ysaÿe had witnessed as a child in Liège. Too ill to attend its premiere, Ysaÿe listened to a radio broadcast, conducting an imagined orchestra from his hospital ward. His health never recovered, and in May 1931, he died. Hours before his death, a young friend of his son stood outside his room and played the Fourth Sonata. Ysaÿe listened intently, whispering his last words in response: 'Splendid… the finale just a little too fast.'
RECOMMENDED LISTENING
Sonatas for Solo Violin, op.27
Thomas Zehetmair, violin
ECM New Series 472 687-2
Works for violin and orchestra
Albrecht Laurent Breuninger, violin
Nordwestdeutsche Philharmonie,
Welisar Gentscheff, conductor
CPO 777 051-2
Sonata for Two Violins
Leonid Kogan and Elizaveta Gilels, violins
Testament SBT 1227
Le Chimay
Gaede Trio
Tacet 97
Sonata for Solo Cello, op.28 and Rêve d'enfant, op.14
Raphael Wallfisch, cello, and John York, piano
Cello Classics CC1009
Read: Eugène Ysaÿe: instruments, repertoire and recordings