Chiaroscuro Quartet second violinist Pablo Hernán Benedí explains why the ensemble chooses to perform entirely on period set-ups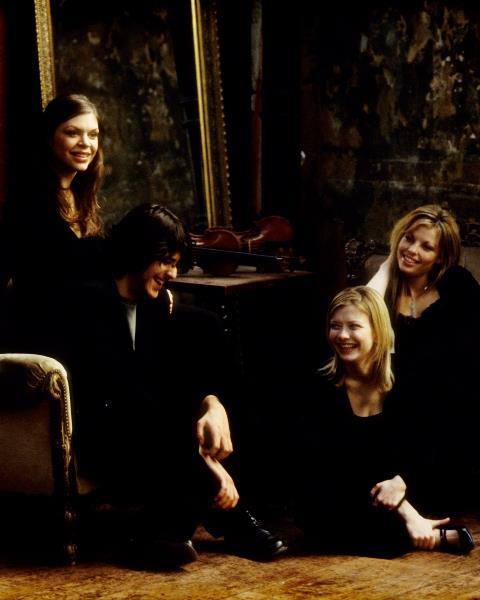 My earliest memory of hearing music played on gut strings and period bows was one of shock and disbelief. When I was very young, my father took me to many concerts at the wonderful 'Liceo de Cámara' series in the chamber hall of Madrid's Auditorio Nacional de Música, where I was lucky enough to hear many of the great quartets. From an early age I was passionate about chamber music but I remember vividly feeling concerned and upset upon first hearing Austrian string quartet the Quatuor Mosaïques. 'What was wrong with their instruments?' I asked my father after the concert.
I was so shocked by their bare sound because it didn't fit with the idea of beauty I had been exposed to up to that point. This great encounter was a turning point for me and I became fascinated by this style of playing, searching out recordings and discovering other groups such as L'Archibudelli and the English Baroque Soloists with the Monteverdi Choir.
I started playing with the Chiaroscuro Quartet more than five years ago. What I find most enjoyable and interesting about playing on gut strings and with period bows, is the challenge of looking for sonorities. Gut strings have amazing blending capacities and ranges of expression, and simultaneously invite and challenge you to explore deeply the musical language of the vast quartet repertoire from the Classical and early Romantic eras.
I have always felt strongly that gut strings and period bows demand a much greater awareness of sound production and the different ways of crafting the sound. Each note becomes more detailed while at the same time being very sensitive, demanding from the player a higher awareness of its life. The sensation of playing is so refreshing. In discovering this 'period approach' I quickly felt there was so much more to making sound than I had ever imagined. It has been a great learning process, especially in regards to the bow hold, the vocal qualities of the notes produced, and the detailed pronunciation and variety of characterisations.
All of this helped me to develop greater technical and musical control, which I have transferred to my playing on modern instruments. The range of possibilities offered by a gut string sound palette helps to colour harmonies and define characters, and is especially useful in music of the Classical era.
There are an increasing number of musicians exploring gut strings and period bows and I think this is a very positive trend. Hopefully in a few years' time it will be very common to play with both Baroque/Classical and modern approaches: all helping to create a wider spectrum of musical understanding that I think would be beneficial for both the musician and the music itself.
Chiaroscuro Quartet - EPK by AparteTV
The Chiaroscuro Quartet - Alina Ibragimova, Pablo Hernán Benedí, Emilie Hörnlund and Claire Thirion - recently released its new album of Mozart and Mendelssohn string quartets on Aparté.
Photo: Sussie Ahlburg
Subscribe to The Strad or download our digital edition as part of a 30-day free trial. To purchase single issues click here.