Violinist Tamsin Waley-Cohen shares how the wild nature of Dartmoor and Exmoor has inspired the Two Moors Festival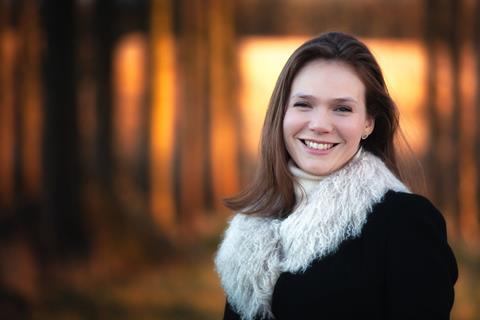 We have just had the first weekend of the Two Moors Festival on Dartmoor. Situated in two spectacular national parks – Dartmoor and Exmoor – the first thing that strikes you about this wild expanse of savage beauty is the power of nature. You are quite literally blown away by the full force of the elements, from commanding views to torrential rain. Nature is in charge here. These unique eco-systems have dominated our legends and mythology for centuries. Here you have to respect nature.
As Covid-19 began to grip the world in its stranglehold, my tour to Italy in early March 2020 was cancelled and my last concert in Cambridge had no audience. We decided to escape the capital and fled to my family's farm on Exmoor. My life has been based in London but for the first time, we had an uninterrupted 4 months on Exmoor, exposed to the wonders of this natural world and watching the daily change in the natural cycle of the seasons. And so, after an 18-month interruption – last year's Festival was disrupted by the pandemic and salvaged in a reduced form online – it felt even more important to take this year's Festival back to its natural roots on the Moors. John And Penny Adie founded the festival in 2001 as an artistic response to the Foot and Mouth crisis which was so devastating to the area.
For all of us, time over these last 18 months has been warped. Some things have been faster, others slower or entirely halted by inertia. Nature was what grounded us in the passing of time, reminded us of our traditions marking the changes of season and our sense of mortality. The abundance of the harvest, barrenness of winter, and birth of new life approaching spring became even more visceral: I was also pregnant with our first child. Quite apart from the power of destruction from the pandemic, we have all been exposed to the environmental upheavals of this past year: fires in Australia, increasing natural disasters, and floods in northern Europe. How we live alongside the natural world rather than trying to dominate it is becoming increasing relevant. This is partly why I wanted it to take centre stage for my first full Festival: Arcadia Unlocked.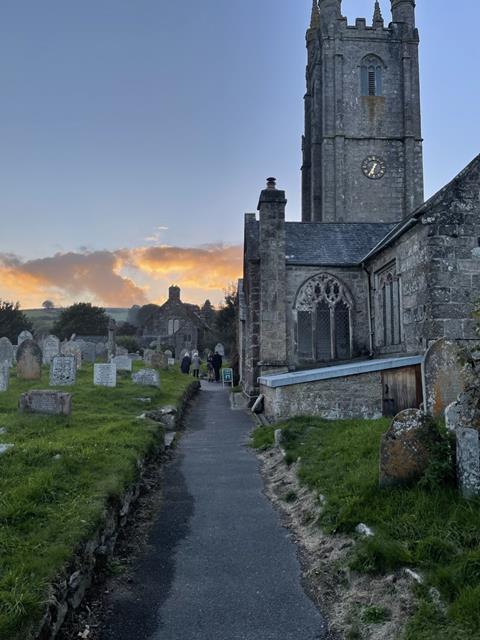 We opened the festival in a remote valley – Widecombe-in-the-Moor. Separated from the outside world, there are no problems here of annoying mobile phones going off mid-concert. Cut off from modern hectic life, nature and music took centre stage to a rapt audience, where only birdcalls were the only distraction. As the sun set on a radiant Friday evening, Ruby Hughes with lutenist Sergio Bucheli performed timeless, ancient folk songs of Dowland and Purcell, which are almost part of our collective DNA. Songs of love and nature remind us that for most of history we lived at one with nature, and that our separation is only comparatively recent. Pianist Cordelia Williams transported us further into a remote world of the mind – from darkness to dawn - with Schumann's Songs of Dawn and Schubert's joyous A major Sonata D664.
Two talks on wildlife on Dartmoor set the scene for the weekend. Before pianist George Fu's recital of Messiaen, Respighi and Ravel, Tony Whitehead from the RSPB made us aware that there are now probably only two pairs of curlews left on the moor, but skylarks and cuckoos are thriving here, while dwindling elsewhere. Naturalist John Walters pointed out that wood warblers were now rare on the moor, probably because of climate change. He also showed us an extraordinary array of rare creepy crawlies, including the foot-long ash slug and the 'bungee-jumping' leopard slug. His love of all the smaller creatures of the Dartmoor ecosystem was heart on sleeve and the footage he had collected over the year's was testament to his patience and devotion to understanding the wildlife of the Moor and their essential role in the local environment.
Addressing environmental issues, we had percussionist Joby Burgess's Waste and Renewal programme. Joby has constructed his percussion instruments from others' waste – he uses disused soda bottles to literally turn waste into music. Like the moors, the land needs to be renewed, herds of life-stock maintained and their land for grazing protected in order to preserve the natural cycle for the farmers – it needs to be a symbiosis that is respectful of each other. His programme melded Toru Takemitsu's Seasons and Gabriel Prokofiev's Fanta with Rebecca Dale's Can't Sleep and the stunning Quilyuan based on Alaskan shamanic drumming by John Luther Adams.
Following Joby, Stile Antico presented a programme entitled Garden of Earthly and Heavenly Delights, singing songs of the Renaissance: some pious, and some decidedly less so. Nature as God persists in music: it's in the romantic vision of Brahms and Schubert but it's also in the mathematical formulas of Bach's cerebral Goldberg Variations, to be performed by Pavel Kolesnikov in Exmoor next weekend.
There's more to look forward to on Exmoor. I am delighted that composer Huw Watkins – my duo partner – agreed to be our first composer-in-residence. He has written a new song cycle that evokes his memories from childhood growing up in Wales. Arranging traditional Welsh folk songs, many of which take the theme of unrequited love, his songs continue the tradition of Britten's folk song arrangements . Written for tenor Nicky Spence, Huw's songs will be coupled with Janáček's great song cycle The Diary of One Who Disappeared – which recounts the story of a farmer's son's romantic obsession with a gypsy girl. He abandons his family and community to respond to the call of the wilderness and the freedom it represents. Janáček wrote the work in the last year of his life, in the embers of his infatuation for Kamila Stösslová.
I'm also thrilled to be able to perform Huw's Violin Sonata finally in front of an audience after we premiered it in an empty Wigmore Hall during lockdown, my last concert before our daughter was born. Huw's sonata has dance-like idioms and sweeping melodies: it is based in tonality and is emotionally direct, full of light and fire, like looking through a kaleidoscope at shafts of colour. Not a note is wasted. It's a work which I am sure will enter the modern violin repertoire, and has just been shortlisted for this year's Royal Philharmonic Society Awards.
Later, Lawrence Power joins Matthew Hunt and Huw Watkins for a concert including Schumann's Fairy Tales. Through folk and fairy stories we have always tried to understand the mysteries of the natural world around us and why we are here – as we also do through great music.
Tamsin Waley-Cohen's Two Moors Festival 2021: Arcadia Unlocked continues Friday 8 to Sunday 10 October on Exmoor
Read: Violinist Tamsin Waley-Cohen on practising Bach and Brahms
Read: 'As a cellist, the old spruce tree I carry around and play every day inspires me to offset my own carbon footprint'
Read: Sentimental Work: Viktoria Mullova