New Zealand's unique position in the world has been both a blessing and a curse for music-making during the pandemic, writes violist Cecile McNeill. She shares her excitement of returning to the Whakatipu Music Festival for its Young Artist Programme, held among the scenic vistas of New Zealand's South Island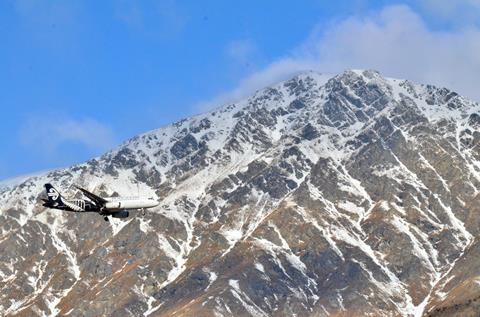 Flying into Queenstown never gets old. As we descend through the clouds, the snow-capped mountains of the Southern Alps greet us. There is a buzz of anticipation in the air as people get ready to embark on various adventures and experience the stunning scenery. It's clear that the group of people huddling around their instruments aren't exactly here to hit the slopes, but the energy is still palpable.
Over the next week, they will rehearse, collaborate, and perform amongst the best musicians that New Zealand offers as part of the Whakatipu Music Festival.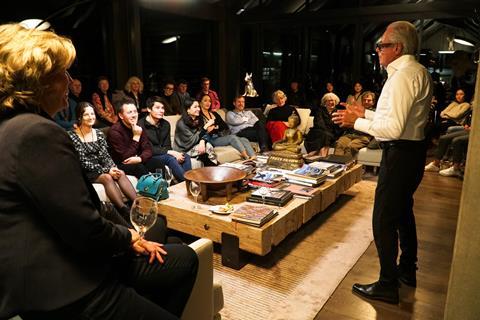 There's no need to explain how difficult these past few years have been for musicians worldwide, especially those at the start of their careers. During this time, New Zealand's unique position has been both a blessing and a small curse. While we are fortunate to be dealing relatively well with the virus, strict measures have meant that many of the usual opportunities for personal development have been unavailable or especially difficult to partake in, including overseas education, festivals, and summer schools - all of which are invaluable experiences for a burgeoning musician.
Hearing about the Whakatipu Music Festival was exciting as it was something that I had never really seen in New Zealand. While there are many wonderful opportunities for orchestral and chamber music, there was still a need for something that could really create a common ground for classical musicians, both professionals and young artists. Whakatipu was a game-changer.
In a country of just five million, the idea of the six degrees of separation is very real, and in the music community, it is only about three, so you end up with a pretty good idea of who everyone is. Attending the Whakatipu Music Festival changed my perception of my fellow young artists, many of whom I had met through various orchestras and chamber ensembles. Hearing them perform and having in-depth discussions about our passions and desired career paths helped me realise that we are all in the same boat.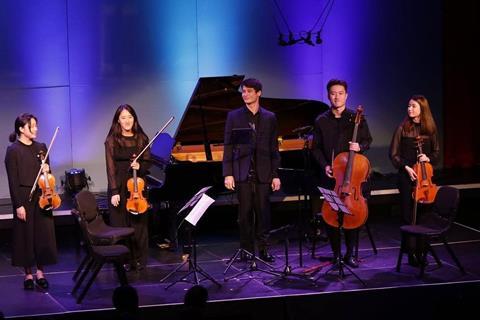 Being in an isolated country, I am ashamed to admit how easy it is to look to other countries as being the gold standard for music, but I think that this period of being shut off from the rest of the world made me truly appreciate the depth of artistry we have in our own country. Not only did I get to experience this through lessons, chamber music, and watching performances, but also through the daily seminars for professional development run by our professional artists. To be able to work together with mentors you have encountered and looked up to for years is truly special. And if that wasn't enough, we also got to go out into the community to share our music with the local schools - one of the most rewarding parts of the week.
This year's festival brings even more depth with traditional Māori Taonga pūoro artists joining the ranks of the festival - an essential step towards truly tapping into the cultural soul of this country.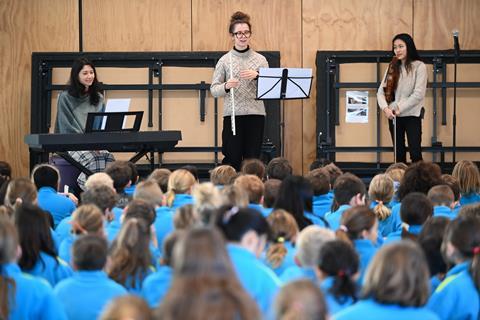 I feel that it is easy to lose trust in yourself during this early period in our careers. But even in moments when you lack understanding of your abilities, having the confidence and support of musicians further in their careers can be the motivation you need to keep moving forward. That's what makes festivals like this invaluable to young musicians, especially in these turbulent times.
To say that I am looking forward to this year's festival is an understatement. Of course, it's been hard for many of us to perform, so I know that I'll feel the sting of stage nerves once again. But I know that I will be reminded of a very important thing- to perform is to be vulnerable, persuasive and generous - something that is frankly impossible to recreate over Zoom or even livestreams. So I'm more excited than daunted. I can't wait to feel the heat of the stage lights on me. I'm even looking forward to the occasional shuffle of chairs and unwrapping of lozenge wrappers in the audience. But most of all, I can't wait to experience that special something that happens when you are surrounded by people who all share a deep love for music and a desire to share it with our community.
Plus, the views are a pretty big bonus!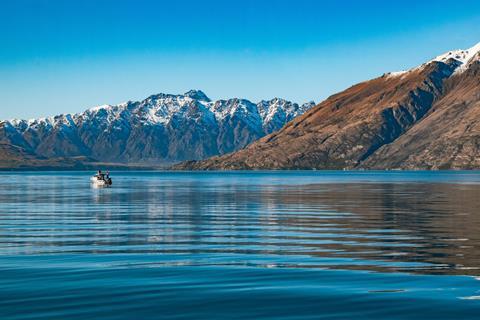 The Whakatipu Music Festival will be held over Easter weekend from 15 to 18 April in Queenstown, New Zealand. For more information, click here.