The violinist of the Sydney Symphony Orchestra illustrates her determination to win the job - even if it means trying several times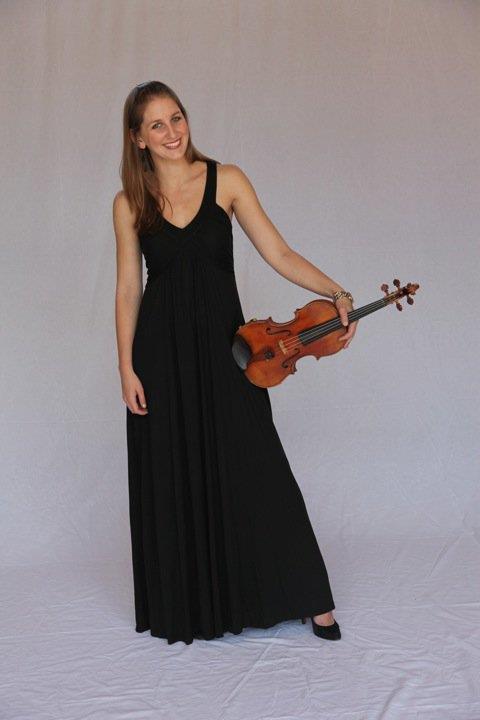 I landed my job with the Sydney Symphony Orchestra in 2016, so I have been a full-time member for over five years now. The trial period was one year and consisted of five review meetings of the section and various principals of the orchestra who were on my audition panel.
However, before that, I was part of the SSO Fellowship program, going on to work as a casual (extra) and contract player for many years, so it feels like I've been at SSO much longer than five years!
Auditions in Australia are initially only open to Australian and New Zealand residents, and are opened internationally if the orchestra is unable to appoint anyone local after two auditions. The first round was a blind audition, consisting of the standard 'Mozart Concerto and a few excerpts' format, and then the next day, the screens came down for the second round, consisting of my chosen romantic concerto, second movement of a Mozart concerto, and more excerpts. I'm not sure how many applicants were in the first round, but second round was down to four applicants.
I have done quite a few auditions, I think I have lost count! But it would easily be about eight I'd say, and probably five of those have been for the SSO. For the role I currently hold (tutti second violin) I auditioned four times. In fact, the section had a few vacancies at the time and they held two auditions, seven weeks apart. It was the second audition of the two for which I was successful. For many of the previous auditions for tutti second violin in the years leading up to this, I had progressed to the last round but fell short of the job and was awarded a contract. Having worked with the section on contract for a few years, I was completely convinced the next job was mine to get!
Read: My audition journey: Guðný Jónasdóttir, Iceland Symphony Orchestra
Read: My audition journey: Milan Milisavljević, Metropolitan Opera Orchestra
I changed concertos (at the advice of some people on the panel, as they had heard my Sibelius too many times and it clearly wasn't working for me!), went to Hannover to study intensely with a teacher for a few months, prepared Bartók Violin Concerto no.2, and borrowed a beautiful Degani violin to audition on. Everything was set to go. I went to the first audition of the two tutti second jobs, as prepared as I could be and with my eye on the prize - but I got knocked out in the first round! I was beyond devastated! I remember not touching the violin all weekend and instead stayed home in my apartment in tears. Seven weeks later, same audition, same position, same violinist (but maybe a little more determined then ever) and I won! It goes to show that there are many factors in auditions, and don't lose hope just because you don't do as well at one audition as you expected! Just learn from it, pick yourself up and try again.
If an orchestral job is your dream - don't give up! I nearly 'threw in the towel' many times when I failed an audition, but instead, I would just try and get feedback and improve on anything that didn't go well. I did practice recitals, I recorded every lesson, I played for numerous people to gain as much knowledge as I could - and to practise being nervous as much as I could. I pushed myself more then I thought I could and I am convinced I would not be the player I am today without all the failed auditions I experienced.
Watch: Beethoven 'Eyeglass' duo for viola and cello
Read: My audition journey: Hugh Klüger, London Philharmonic Orchestra
Listen: The Strad Podcast #13: Dr. Renée-Paule Gauthier on dealing with performance anxiety
Read: Study finds classical music has a calming effect on cats
My audition journey: Milan Milisavljević, Metropolitan Opera Orchestra
1

2

3

4

5

Currently reading

My audition journey: Monique Irik, Sydney Symphony Orchestra

6

7