The cellist in the Iceland Symphony Orchestra shares her audition experience and how she finds solace in the mantra 'You win some, you lose some'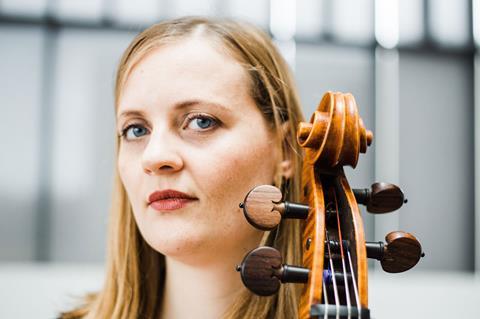 I currently have a tenured tutti position with the Iceland Symphony Orchestra. The hiring process was fairly long. The audition was in the autumn of 2018, with the first round behind a screen and the second round open.
After the audition I was given a two-week trial which we decided would be a part of a three-week Japan tour, for which I was already booked as an extra player a few weeks later. After the two-week trial I was offered a six-month trial which started in autumn 2019. By the end of that, in early March 2020 I was offered the position: signed just in time for lockdown! The timing could not have been better.
Before I got my job, I had been freelancing in London. I had done many auditions; I won some, I lost some. Some audition circumstances were as good as they could have been, whereas others were less ideal: for example, coming in late, stressed and sweaty after a three-hour traffic jam, or arriving after hours on a sweaty commute whilst heavily pregnant. None of these things seemed to affect the result, however.
So my only advice is make sure you are prepared, as well as remembering the serenity of the mantra, 'You win some, you lose some'. The audition in Iceland was probably the most stressful one for me as it was so personal. It's the only professional orchestra in my home country so the stakes were high and knowing everyone on the panel personally makes it more stressful than the anonymity of auditioning elsewhere.
Listen: The Strad Podcast Episode #17: Nikolaj Szeps-Znaider on competitions
Listen: The Strad Podcast Episode #20: Steven Isserlis on consulting musical editions and manuscripts
Read: My audition journey: Milan Milisavljević, Metropolitan Opera Orchestra
My audition journey: Milan Milisavljević, Metropolitan Opera Orchestra
1

2

3

Currently reading

My audition journey: Guðný Jónasdóttir, Iceland Symphony Orchestra

4

5

6

7