The associate principal viola of the Montreal Symphony Orchestra shares an awkward story involving a Bach fugue in an audition, as well as other, slightly more successful experiences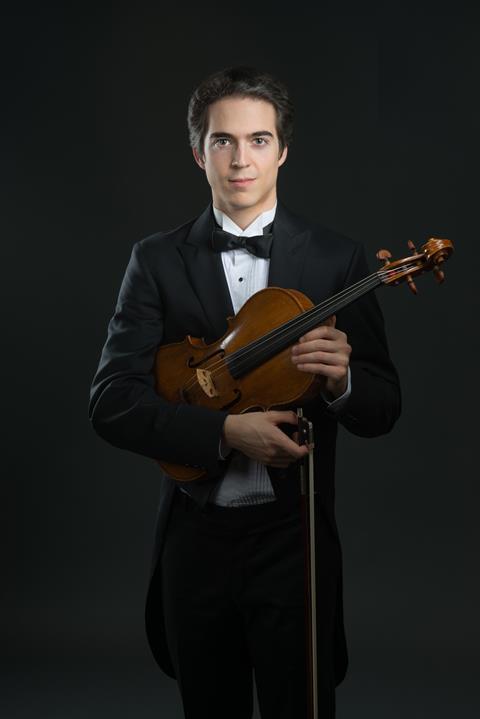 I've held my current position (associate principal viola) since 2016, but I was away for a year and a half to play principal viola of the Toronto Symphony Orchestra. I also held other positions in the Montreal Symphony before: section viola and second assistant principal viola, one year each. The auditions were in three rounds, always blind. The trial period was one year, every time, even when I was already in the orchestra.

My Montreal Symphony Orchestra section audition was actually my very first viola audition. The only professional audition I had taken before was for a concertmaster job in a chamber orchestra, which was an awkward story… The first piece they asked was a solo Bach movement; I had chosen the C Major fugue. I had heard that I should expect to be cut off after about two minutes - this fugue being ten minutes long, I had prepared a good half of it, to be safe (I thought). Since it's so long and there are no rests to turn pages, I didn't bother using the music - I had performed it from memory before too, but it had been a little while. I'd like to think that the jury liked what they were hearing because they did not cut me off: I played well past the part I had prepared, growing increasingly worried every phrase, until I had a big memory blank. I tried to get back on track, but they cut me off and, to my surprise, asked for excerpts. I even advanced to the next round, but I was too flustered to play well at that point. Needless to say, I did not win that one. I think I can attribute a small part of my success in later auditions to this experience though: I swore to myself I'd never be caught with my pants down like that again!

My advice to musicians taking auditions would be, besides not playing a Bach fugue from memory, I would say: record yourself a lot, and listen critically. I find the outside perspective invaluable, as well as the ability to listen to ourselves without the distractions of playing.
Read: My audition journey: Monique Irik, Sydney Symphony Orchestra
Read: How can I avoid memory slips?
Read: Blaze of glory: Postcard from Montreal
Listen: The Strad Podcast #13: Dr. Renée-Paule Gauthier on dealing with performance anxiety
My audition journey: Milan Milisavljević, Metropolitan Opera Orchestra
1

2

3

4

5

6

Currently reading

My audition journey: Victor Fournelle-Blain, Montreal Symphony Orchestra

7