Cellist of the Maxwell Quartet Duncan Strachan outlines the importance of the group's mantra 'You cannot understand classical string quartets without first understanding what it is like to play folk music'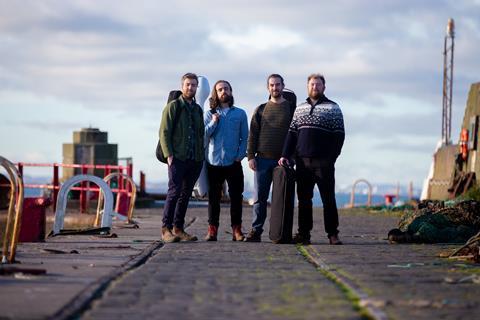 Discover more Featured Stories like this in The Strad Playing Hub.
As a string quartet born in Scotland, we are often asked how our upbringing of playing traditional Scottish music influences our approach as a string quartet. Most of the influence is undoubtedly subconscious - here's a bit of background to our playing style, by way of a bit of history.
Three of the four of us grew up in Scotland; Elliott, our violist, was introduced to Scottish traditional music by the other three upon joining the quartet in 2015. Colin, our usual first violinist in the classical repertoire, started at primary school in the Scottish borders, where he would sit in a circle of young fiddlers and learn to play jigs and reels by watching and listening. George, our second violinist took off on a more 'serious' traditional path, entering into fiddle competitions at a young age and learning to play solo fiddle immaculately, in the 'East Coast' style. As a cellist, I grew up in the west highlands and learned traditional music by osmosis; my brothers played the fiddle and I would be sat there at sessions in pubs, in living rooms and at ceilidhs trying to follow along with an improvised bassline. This meant I had to learn to think pretty fast about keys and related chords, and dance rhythms (helpfully, I also learned highland dancing from a young age); but I was always most interested in the Gaelic songs and the slow airs - not just because it gave you more time to think (!), but they emotionally spoke to me.
When we came together as a string quartet, we'd all been through the disciplined rigour of music conservatoire, and faced with the prospect of exploring the string quartet repertoire, we eagerly dived in, learning quartets by as many composers as we knew we loved; Mendelssohn, Beethoven, Dvorak, Ravel, Mozart. We managed the notes, most of the time at least. But the one composer we found ourselves coming back to was always Haydn. Haydn was immediately interesting, fun, touching, and, simply - it just felt good. It wasn't long before we started telling ourselves, 'We're a Haydn quartet. Haydn is our thing.'
Later, when we had the chance to study with Hatto Beyerle (founding member of the Alban Berg Quartet, one of the truly legendary string quartets, known for laying the foundations for most Western classical string quartet interpreters), that we started to delve into why Haydn made so much sense to us. 'Boys,' he would say, 'you cannot understand classical string quartets without first understanding what it is like to play folk music.' When we replied that actually, we did play a bit of folk music from Scotland, having grown up doing so, he asked us to play some there and then. George plucked out a tune, I think it was a Niel Gow one, and Colin started to join in. Without much thought, I started to accompany them with a simple bassline, and Elliott looked at me as if to say, 'And what do I do?' I think I murmured the word 'drone' to him and he duly produced a beautiful mid-register dominant pedal (a rather fantastic way to join in with any piece of traditional Scottish music, by the way), and we were off. The tune got stronger, and faster, embellished with harmony in thirds and fourths, the bassline dug in more gruffly, the pedal developed a lilting pulse - it felt fantastic! There was freedom and comfort in the swell of sound, and an obvious feeling of camaraderie which was hard not to love. And after we had finished, Hatto simply said 'Exactly this. This is how you must play Haydn.'
'You cannot understand classical string quartets without first understanding what it is like to play folk music'
From then on, we started to include a traditional encore in our concerts, not written down, so naturally it was different every time, and both we and our audience always seemed to feel much more at ease than previously. The more we did it, the freer and better at communicating we found our overall playing to be, and the more confident we became with our way of playing string quartets. It's grown from there, really- to the point that we now place almost equal emphasis on the traditional music and classical repertoire in our programming, and we've started some fascinating research into the different traditional musics of Scotland. We've worked with other composers and artists, including Sir James MacMillan, on new works incorporating this style. Our own latest project, Worksongs, is all about rediscovering working songs from Scotland's historic industries – Jute in Dundee, Tweed in the Hebrides, Shipbuilding in Glasgow, Fishing in the North East – and weaving them together to create our own new works for string quartet.
How do the different techniques of Scottish traditional 'fiddle' playing and Western classical training sit alongside one another? Well, in truth, we don't feel they are as distinctively different as many would make them out to be. Making classical music speak, or sing, or dance, is all about the way you use your bow, and traditional music is similar. Niel Gow was known for his impressively vigorous up-bow, and one of the features that I think gives Scottish traditional music its infectious energy is the sense of articulation in the form of bowing groupings and slurs - it sounds impressively intricate, even if the notes themselves are based on simple pentatonic harmony and repeated patterns. If you apply this sense of invention to your bowing and slurring choices in classical repertoire, it can achieve the same effect; there is a fantastic sense of infectious fun to it. Understanding the rules of rhetoric has been key to our interpreting Haydn's quartets. But there's certainly room for changing things on the spur of the moment, especially in all those repeats- why else are they there? 'Never twice the same,' as our mentor Hatto repeatedly told us!
Other technical aspects can be borrowed from one tradition to another, but it is important to use judgement. A lot of Scottish traditional reels, for example, were played 'on the string' and fairly far out in the bow; sometimes that can sound brilliant in a Haydn finale or similar, but there's always the danger of the rhetorical language being lost if the notes blur into one another. (Similarly, to play reels with highly articulated precision can sometimes sound a bit precious.) When there's a clear folk music reference in Haydn's music (as there often is) we will raise the right arm a little as we play, which sends more weight into the string and gives a boisterous - some would say rougher - sound. One thing that Haydn particularly shares with traditional Scottish music - it is always communicative, often beautiful, but never completely 'clean'.
Another thing that emerges from the dialogue between classical and folk playing is the way it feels to play a moving line against a static one, like a pedal or drone, and that is intrinsic to string quartets. As a cellist I've spent a good deal of time playing long pedals and thinking 'Better make sure I count the bars!'; but life became so much better when I started to really feel the strength of my pedal against the expressive notes of a melody. When you feel that, you can shape your long pedal notes, and you understand the hierarchy of meaning in the melodic line and it changes everything. I'm not sure I can remember the last time I simply counted my way through a pedal. It's just so much more interesting to listen to and adapt to, what is going on against it.
Ultimately there's a magical feeling of equality when you are playing traditional music, in whatever guise. Between the players, yes - not masters and servants; between author and performer, without the constraining pressure of the deified composer-figure hanging over you; and perhaps best of all, an equality and camaraderie with your audience. Elliott, our violist who came to folk music the most recently, says that's what gets him the most about playing folk music - everyone can feel it, and there's no sense of needing to have a 'trained ear', or a refined palette. It just speaks to you directly. In our minds at least, that's what great string quartet playing ought to always do.
The Maxwell Quartet and Alasdair Beatson perform 'We Are Collective', a new James MacMillan co-commission, alongside their own arrangement of Scottish folk music at Spitalfields (7 July) and Cheltenham (9 July) Music Festivals next month.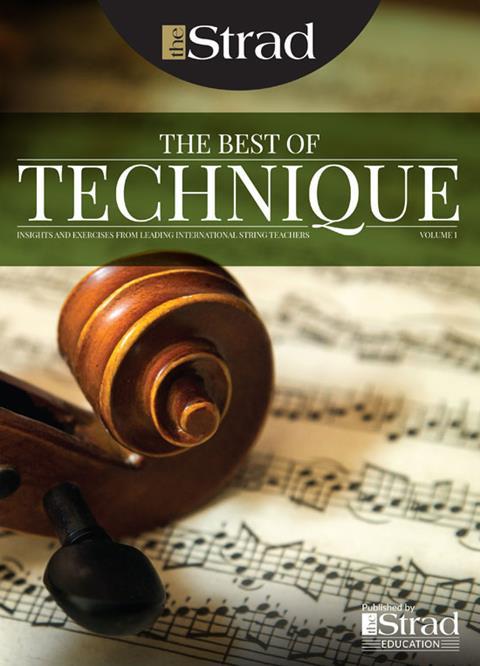 In The Best of Technique you'll discover the top playing tips of the world's leading string players and teachers. It's packed full of exercises for students, plus examples from the standard repertoire to show you how to integrate the technique into your playing.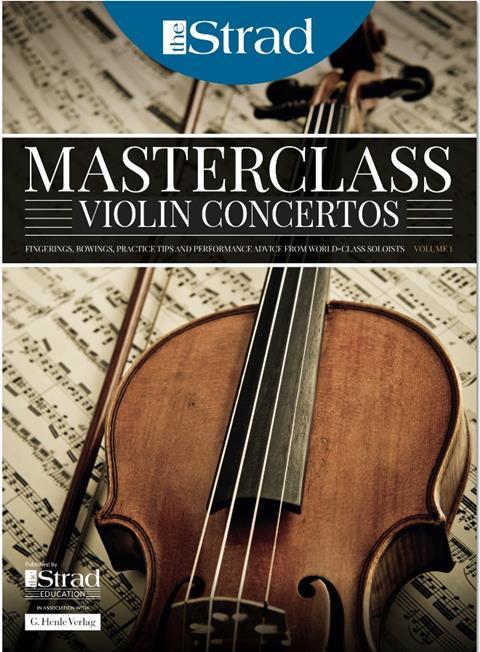 The Strad's Masterclass series brings together the finest string players with some of the greatest string works ever written. Always one of our most popular sections, Masterclass has been an invaluable aid to aspiring soloists, chamber musicians and string teachers since the 1990s.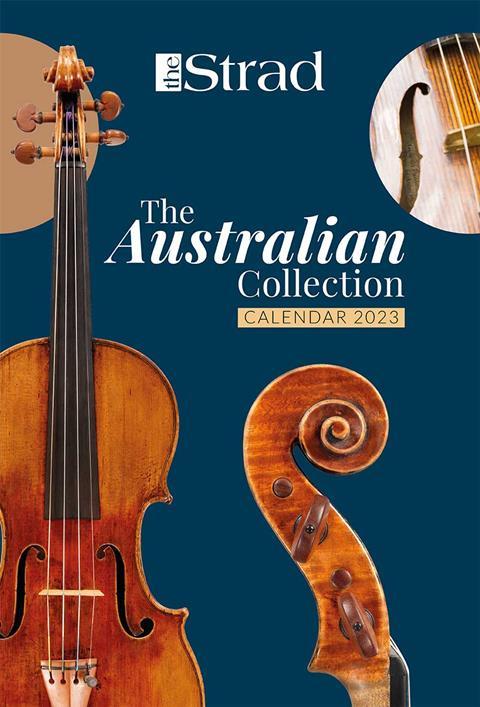 This year's calendar celebrates the top instruments played by members of the Australian Chamber Orchestra, Melbourne Symphony, Australian String Quartet and some of the country's greatest soloists.