Another magical melding of Haydn and Scottish music from the Maxwells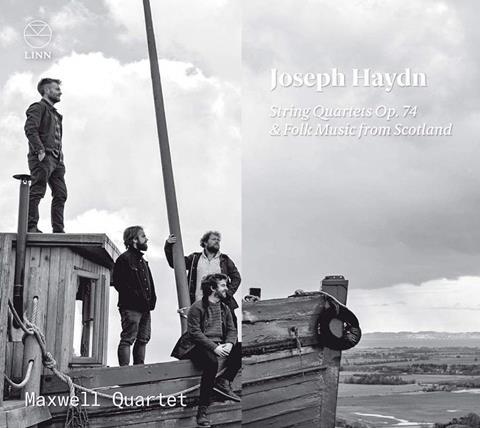 The Strad Issue: March 2021
Description: Another magical melding of Haydn and Scottish music from the Maxwells
Musicians: Maxwell Quartet
Works: Haydn: String Quartets op.74. Trad: Folk Music from Scotland
Catalogue number: LINN CKD641
For all those who enjoyed the Maxwell Quartet's widely acclaimed 2019 debut album of Haydn's op.71 quartets punctuated by Scottish folk music it's time to celebrate, because the follow-up is just as good.
A true sequel, it picks up where the first album left off by giving us the three op.74 quartets (part of the same set of six as op.71, which Haydn wrote after his 1793 London visit and then split into two opuses which he sold to separate publishers), punctuated by further Scottish fare. On a programming front it's just as magical. Take the way the hurdy-gurdy imitations of no.1's finale immediately find their echo in the ensuing Coilsfield House's opening bagpipe drone.
Likewise, the Maxwell's playing style itself creates further echoes everywhere. On the one hand there's the rustic edge the players bring to no.1's opening forte chords, before quickly re-entering the drawing room. On the other, there's the crisp polish of even the folkiest inflections in their Scottish music. There's also just the right element of theatre, as heard to fabulous effect over the first movement of no.3 'The Rider', with its cleverly employed rubato and sharply defined dynamic contrasts. In short, this is a treat.
CHARLOTTE GARDNER