Benjamin Beilman shares what it's like to play the 1740 Guarneri del Gesù 'Ysaÿe' violin, ahead of the opening performance of the Boscobel Chamber Music Festival on 1 September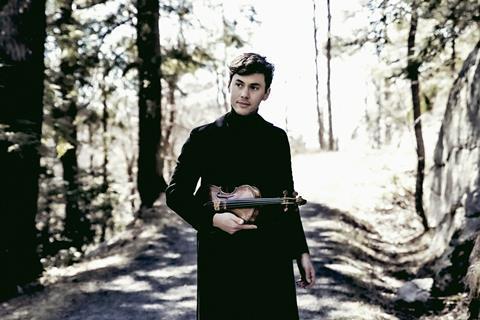 Discover more Featured Stories like this in The Strad Playing Hub
On 1 September, US violinist Benjamin Beilman will enjoy the unique experience of not only performing a work dedicated to Eugène Ysaÿe, but playing the piece on a violin once owned by the great violinist himself! Benjamin tells The Strad about his relationship with th 1740 Guarneri del Gesù 'Ysaÿe' violin, an instrument that has passed through the hands of many legendary violinists.
How did you acquire the violin? Tell us about the circumstances.
The Nippon Music Foundation has generously loaned me violins from their collection since 2017. Until November 2020, I played the 1709 'Engelman' Stradivari and enjoyed every note. The Engelman has a quintessential Strad sound - a crystal clear soprano range, luminous middle strings, and a buttery rich lower end. The foundation cares deeply about the preservation and security of all these priceless instruments; when the pandemic forced most national borders closed, it made the carnet renewal (the international documents required to travel with instruments of this value) impossible. As a safety precaution, the Nippon Music Foundation recalled certain instruments with expired documents back to Japan, including the Engelman.
When I was finally allowed to re-enter Japan in June 2022, they gave me the opportunity to switch my loaned instrument to the 'Ysaÿe' Guarneri del Gesù violin from 1740. It was a tough decision, but the chance to play a violin that Eugéne Ysaÿe, Yehudi Menuhin, Isaac Stern, Pinchas Zukerman, Sergey Khachatryan, and so many other great violinists deemed worthy was too good to turn down.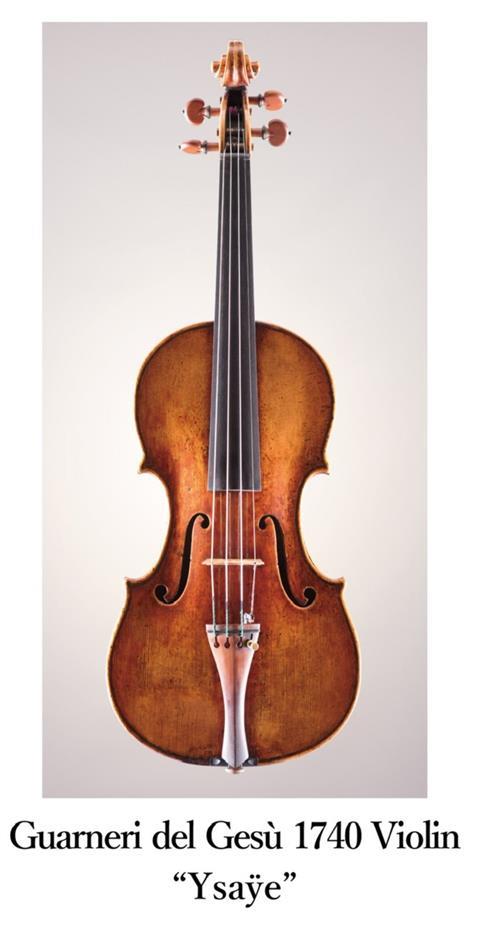 What's the violin like to play? Does it have any particular quirks, or qualities that sets it apart from other violins you've played?
The spiritual significance of playing this legendary violin (it was carried on a velvet pillow in front of Ysaÿe's casket when he was awarded a state funeral procession in Belgium!) is the first thing that struck me. I'm not a religious person, but the forces that emanate from this instrument are uncanny. To start with the most obvious, this violin projects like nothing I've ever encountered. Conductors and fellow performers are equally blown away by its stentorian tone. Quantity of sound should never be the ultimate goal, but it's certainly a relief knowing even the most delicate colours will reach the back of a hall.
The Ysaÿe is a slightly petite violin, which I find more comfortable to play, especially for my left hand. Flying up and down in scales and arpeggios feels more agile and I love that my vibrato instantly sounds richer with the shorter string length. I've had to adjust how I use my right elbow to free up different bow strokes, particularly accented or heavier ones. These are all microscopic changes in the grand scheme of a performance but it really has opened new worlds for me.
The real magic comes from the innate quality of tone. Other del Gesù violins share some of this quality, but I'm perpetually amazed by the Ysaÿe's silky smooth progression when I want to change depth of sound. With Strads, you can carve up the most intricate shapes in a phrase and know that they will all glow with a golden halo of sound. If, however, you want to indulge in more physical or gutsy playing (i.e. the finale of Tchaikovsky concerto), that halo dissolves after a certain pressure point. This del Gesù retains that Strad halo quality, but it also allows me to dive further into the string to add density and heft. Maybe this violin always had this kind of seamless handling or perhaps Stern's chiseled in granite way of playing smoothed out any bumps in the tone over the decades he played it. Whatever the reason, playing on a violin with this level of sonic beauty and dexterity feels like cheating.
The spiritual significance of playing this legendary violin is the first thing that struck me
How do you feel about playing a piece dedicated to Ysaÿe on Ysaÿe's former instrument?
In every performance, we strive to serve as the best conduits of the emotions the composer has painstakingly tried to encode in the score. Great collaborators (like the ones I'm spoilt to share the stage with at the Boscobel festival!) make it easier, a sympathetic acoustic is encouraging too, and the violin which first gave voice to these works is certainly a huge leg up. The personal experiences we as performers add is what keeps these pieces resonating and worthy of hearing again. Of course, there is a significant honour in communicating through Ysaÿe's violin, but even he would acknowledge that the instrument is merely an expressive tool.
There's a great quote from Ysaÿe that sums it up perfectly: 'Without the interpreter the composition is a voice crying in the wilderness. The interpretative artist is the life-blood of music.'

Fun fact- Ysaÿe loved this violin so much that he had a luthier insert a handwritten label inside the violin which reads 'Ce del Jesus fur le fidèle compagnkne de ma vie' (this violin was the faithful companion of my life.)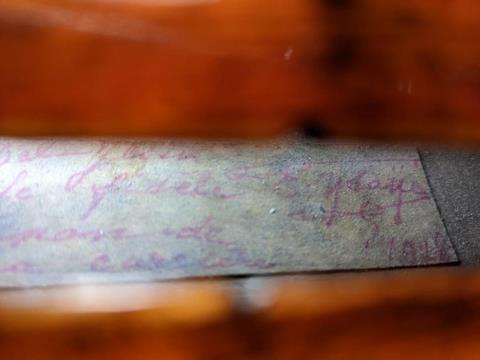 Benjamin Beilman and pianist Michael Stephen Brown will open the Boscobel Chamber Music Festival on 1 September 2023 as soloists for Ernest Chausson's Concert for Violin, Piano, and String Quartet. Jennifer Frautschi will also be featured on Chausson's Poème. Both pieces were dedicated to Eugène Ysaÿe.
Find out more about the Boscobel Chamber Music Festival here.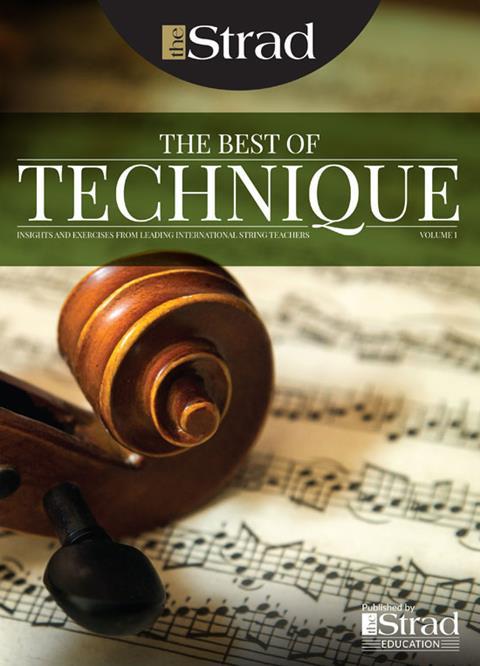 In The Best of Technique you'll discover the top playing tips of the world's leading string players and teachers. It's packed full of exercises for students, plus examples from the standard repertoire to show you how to integrate the technique into your playing.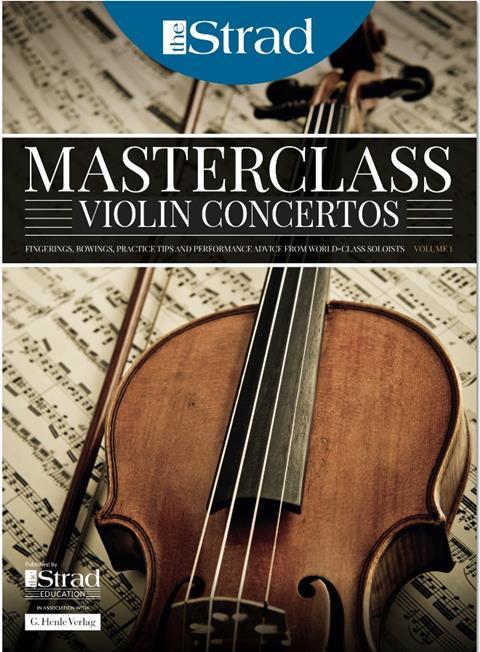 The Strad's Masterclass series brings together the finest string players with some of the greatest string works ever written. Always one of our most popular sections, Masterclass has been an invaluable aid to aspiring soloists, chamber musicians and string teachers since the 1990s.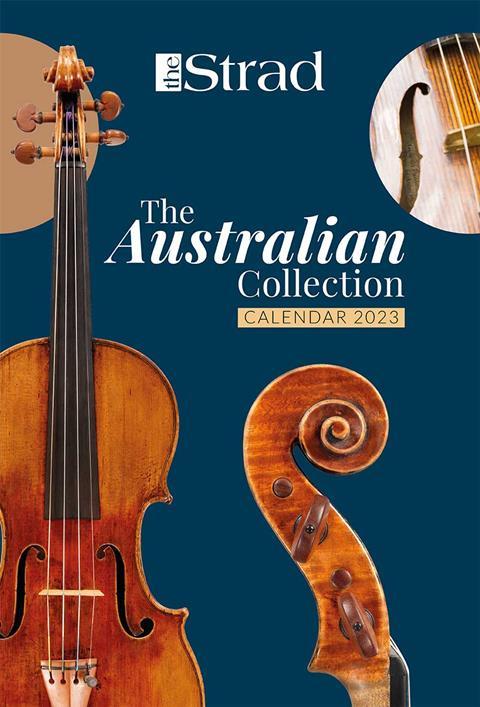 This year's calendar celebrates the top instruments played by members of the Australian Chamber Orchestra, Melbourne Symphony, Australian String Quartet and some of the country's greatest soloists.