7 January is the birthday of the acclaimed Dutch violinist, who featured as The Strad's October 2021 cover star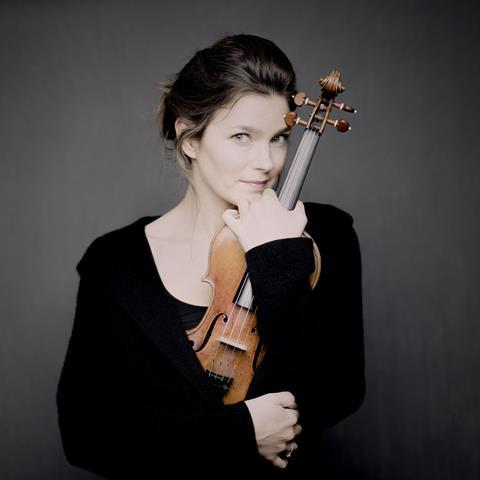 Today is star violinist Janine Jansen's birthday. Happy birthday! Take a look through some of The Strad's online articles featuring the legendary musician. Click the title to read the article.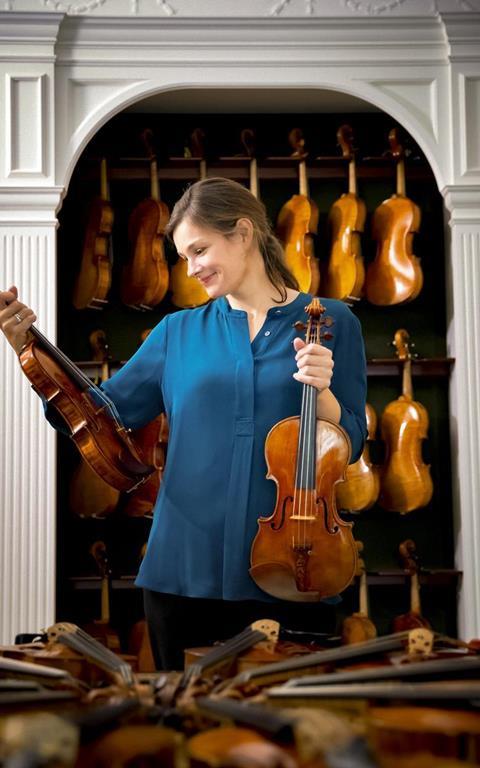 1. The 'Captain Savile', c.1680, is named after an amateur violinist in the British Army Rifle Brigade, who bought it in 1900. Its first known sale was in 1852, by Jean-Baptiste Vuillaume. Later owners include Helen Manheim, a pupil of virtuoso Jenő Hubay, from c.1912; and New York College of Music director Arved Kurtz, from 1959. Despite its early date, the skill with which it was made 'almost can't be bettered', says Smith.
2. The 'de Chaponay', 1722, was owned by the noble de Chaponay family, near Lyon, France, then bought by a silk merchant in 1876 and, in 1903, by Brighton-based collector, ophthalmic surgeon and Royal Academy of Music director Charles Oldham. It has since remained in a private collections.
3. The 'Titian', 1715, is named for its hue, which resembles the red-orange in Titian's paintings. Violinist Efrem Zimbalist bought it for $33,000 in 1922; and for four decades from 1926, New York's Warburg family loaned it out to players including Arthur Grumiaux. It is now played by Taiwanese-American violinist Cho-Liang Lin.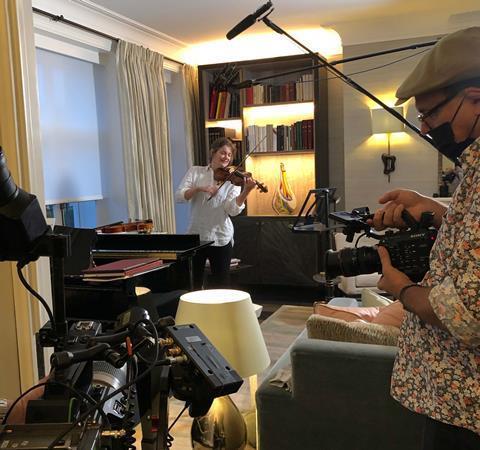 Photo © Justine Waddell
Jansen swaps instruments, sometimes phrase by phrase, as she tries to match them with repertoire
These twelve Stardivaris were not easy to come by. Ordinarily they are kept in private collections, locked away in vaults or loaned out to players worldwide, so it was a challenge to bring them together, especially during a pandemic. In the short two- to three-week window that this was possible, Jansen was to try each instrument and choose repertoire to suit it, then rehearse and record with her pianist, soon-to-be chief conductor of the LSO Antonio Pappano. New issues, however, followed. 'After five days I tested positive for Covid, so that made it even more complicated,' says Jansen, who was forced to take three weeks off to recover. 'It was not easy for me to get back in shape so that I could practise and get to know the instruments. With some of them it was tricky: I was limited to a few days or even hours, so it was a big challenge to find the characters and voices.'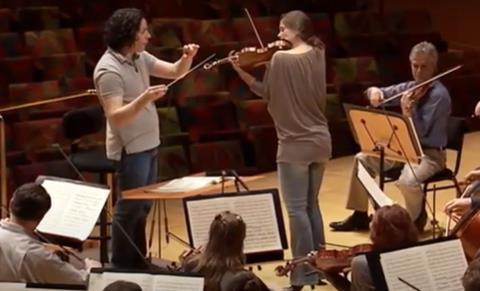 'The beginning has to come from nothing but immediately make all the sense in the world!

A star-studded line up comprising of violinists Janine Jansen and Vilde Frang, violists Julian Rachlin and Lawrence Power, and cellists Nicolas Altstaedt and Jens Peter Maintz