In this extract from her December issue cover story, the Norwegian violinist discusses learning that raw talent and the pleasure of music making need a solid technical backing. Interview by Charlotte Gardner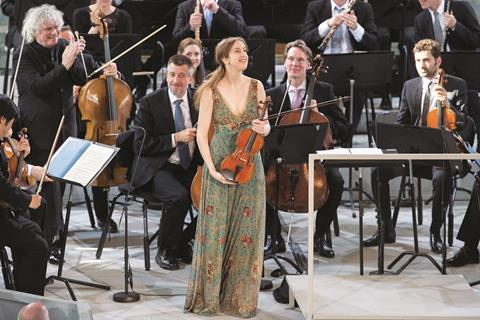 This is an edited extract of a longer interview from The Strad December 2018. To read in full, download the issue on desktop computer or via the The Strad App, or buy the print edition
Frang's early teachers were brothers Alf Richard and Henning Kraggerud and subsequently Stephen Barratt-Due, whose institute she attended in Oslo. But by the time of her first big break at the age of 13, playing Sarasate's Carmen Fantasy with the Oslo Philharmonic under Mariss Jansons, there was a significant mentor in her life, in the form of Anne-Sophie Mutter – to whom she had been introduced two years previously when Mutter had played a concert in Norway.
'She asked me to send her letters and tapes of my playing, and would then listen and respond,' explains Frang. 'People would say, "Oh, Mutter is so indulgent with the strapless dresses," and so on, but I adored her discipline, and how serious and focused she was.
'I think she was also the first musician whose technique and sound projection I really took notice of. How did you create this on the instrument? Plus, she wasn't, "Oh, you are so cute." Instead, it was very much, "You have to come to Germany, you have to join my foundation, you have to stop school, and you will only have a tiny bit of a musical career if…" – and so on.
Of course, over the years that really transformed my mindset.'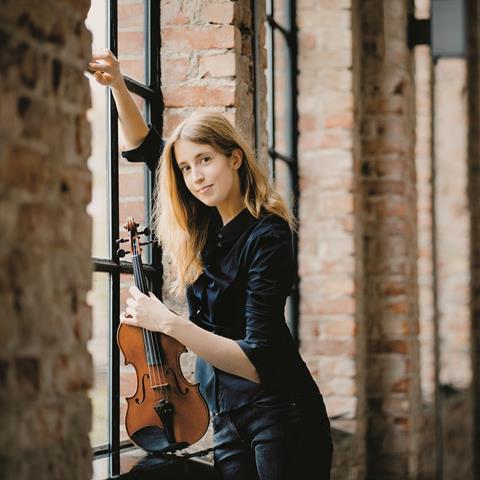 Frang was indeed taken into Mutter's Munich-based foundation, in 2002. That same year, now aged 16, she also felt ready for Germany, knowing that she had now learnt all she could from the Barratt Due Institute. However, what happened next was not according to plan, because although Frang had been led to believe that she'd been accepted into Chumachenco's class in Munich, a combination of miscommunication and Chumachenco suddenly worrying about Frang's youth meant that this was not the case after all.
'It was a shock,' Frang remembers. 'Suddenly I was all on my own – and at exactly the moment when I was ready to become the perfect student. However, it was only Ana I wanted to study with, and I was stubborn, so I decided to be my own student.'
For around 18 months Frang studied without a teacher, based in Norway but determinedly distanced from her old safe environment, and going occasionally to Germany for masterclasses with Chumachenco. She now believes that this period was extremely important for her development.
'It was then that I really started to practise very seriously,' she explains, 'for eight hours a day, including scales, which I'd always refused to do.' At the same time, she had a manager and was beginning to play more and more with orchestras. 'But I didn't tell anyone that I didn't have a teacher.'
There was still Mutter in the background, though. 'It was very hard working on my own, especially while playing in concerts,' she concedes. 'I think if Anne-Sophie Mutter hadn't been there…' Mutter invited Frang to perform with her on her concert tours, too, and loaned her both a bow and an 1866 Jean-Baptiste Vuillaume violin, which Frang later bought for herself, in 2012.
Finally, though, in 2003, when Frang was 17, a space opened up for her to be taken on by Kolja Blacher at the Hochschule für Musik und Theater Hamburg: 'That was as good for me as Ana Chumachenco would have been, because he was very professional: to the point and sometimes brutal,' she says.
'Yet at the same time he has a very genuine warmth inside. In fact, he's a little bit like uncle Drosselmeyer in The Nutcracker – you know? His lessons were on everything from intonation to vibrato exercises – in other words, the firm schooling that I hadn't cared about when I was small, because for me it had all been about the pleasure of music making.
'That's very much who I still am as a musician, but I knew that I also had to take on the serious technical element if I was to achieve the right level.' Eventually, Frang also received lessons from Chumachenco on a more permanent basis, including at the Kronberg Academy (2005–09).
In the full interview in The Strad December 2018, Vilde Frang also discusses unconventional programming, collaboration and her latest CD of works by Bartók and Enescu. To read, download the issue on desktop computer or via the The Strad App, or buy the print edition