For Women's History Month, we've selected five of the best new recordings by female composers from the past year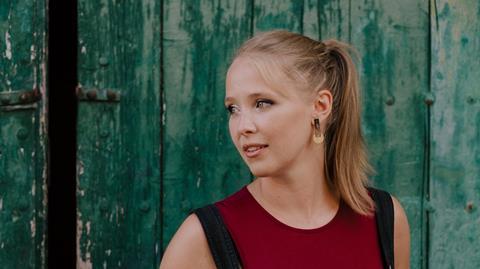 Discover more like this in The Strad Playing Hub
In celebration of Women's History Month, we have selected five of the most intriguing releases from the past year, all written by living female composers. Some are recordings of brand new works and some are re-releases. All these works are by some of the most interesting composers working today, whatever their gender.
1. Dani Howard: Add Oil
British composer Dani Howard released her new composition for solo cello this year. Add Oil was comissioned by the Royal Academy of Music for its 200 pieces project. Performed here by cellist Danushka Edirisinghe, Add Oil is inspired by Howard's family and friends who were 'stuck' in Hong Kong for the entirety of the pandemic.
'Ga Yau is the expression "add oil" in Cantonese, which essentially means to keep going,' Howard told The Strad. ' We used to chant it from the stands at sports days as a form of motivation when people were running. This piece is really about motivating yourself and others to get through difficult situations.'
Howard's music has been performed internationally and she is currently composer-in-residence with the London Chamber Orchestra. In 2021, Howard received a Royal Philharmonic Society Award for her Trombone Concerto and she is currently recording her debut album with the Royal Liverpool Philharmonic Orchestra.
2. Dobrinka Tabakova: Nocturne for violin and piano
Award-winning Bulgarian composer Dobrinka Tabakova has been commissioned by the Royal Philharmonic Society, BBC Radio 3 and the European Broadcasting Union. The Strad described her music as having 'glowing tonal harmonies and grand, sweeping gestures [which] convey a huge emotional depth'.
In May 2022, violinist Mari Samuelson released her album LYS with Deutsche Grammophon. The album contains 15 works, all by female composers, includingTabakova's Nocturne.
3. Kaija Saariaho: Petals
Finnish composer Kaija Saariaho was born in Helsinki in 1952. During her studies at IRCAM (Institute for Research and Coordination in Acoustics/Music) Saariaho developed techniques of computer-assisted composition including working with tape and live electronics. Saariaho has won various accolades including the Grawemeyer Award, The Wihuri Prize and the Nemmers Prize.
Her album Saariaho: Works for Cello was released under the Dux label in July 2022. The piece is performed by Joanna Gutowska, who has researched Saariaho's music extensively and obtained her PhD with the thesis Kaija Saariaho's cello works as an example of new qualities of sound and expression.
4. Errollyn Wallen: For Airi
Errollyn Wallen is a multi award-winning Belize-born British composer and performer. In 1998 she was the first black woman to have her work featured in the Proms, and in 2013 was the first woman to receive an Ivor Novello award for classical music. Her commissions include music for the opening ceremony of the Paralympic Games 2012, the Queen's Golden and Diamond Jubilees, as well as a song for the 2021 UN Climate Change Conference (COP26).
In March 2022, violinist Fenella Humphreys released her recording of Wallen's For Airi on the Rubicon Classics label.
5. Sofia Gubaidulina: Seven Words for Cello, Accordion and Strings
Sofia Gubaidulina has written extensively for strings throughout her career. One of her earliest works to gain widespread recognition was her violin concerto, Offertorium, composed in 1980. In 1999, her work Two Paths for two violas and orchestra was premiered by the New York Philharmonic.

Religion is a prominent theme throughout Gubaidulina's compositions. The violas in Two Paths represent the voices of the Biblical sisters Mary and Martha, and her piece On Love and Hatred, composed in 2016, sets psalms and prayer text to music.
Last year, a new recording of her works for cello and accordion was released on Sarton Records, performed by cellist Marcin Zdunik and accordionist Klaudiusz Baran with Sinfonia Varsovia. The album includes Seven Words, a composition drawing on biblical stories with each movement named after a passage from scripture.