Identify your own instincts and find ways to bring those ideas across effectively, says the American musician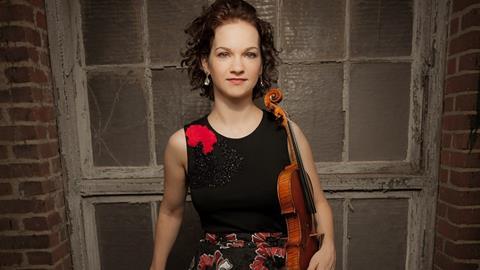 The following article is published as part of a larger 'Life Lessons' interview with violinist Hilary Hahn in The Strad's May 2017 issue. download on desktop computer or order a copy of the magazine.
I would tell myself that I have the power actively to shape my own narrative.
It's important to pay attention to the signals you receive from your environment — from friends, family, teachers, other role models and society at large. Ask yourself if you agree with them and ask yourself why you feel that way. Do you want to become like someone close to you, or do you want to become the opposite of someone you know? How can you achieve that in the long term? What context would you like to create for other people like you? What kind of support do you need? Once you have answers to these questions, think about engaging with your environment on a bigger scale. What can you comfortably do to make your ideal situation a reality?
Read: Life Lessons: 3 questions for Hilary Hahn
Read: Hilary Hahn begins year-long sabbatical
Watch: Hilary Hahn and TwoSet Violin play Paganini while hoola-hooping
This applies to the musical experience, too. As students we grow up in a wonderful tradition of reverence for our teachers. But then we graduate! Learn from your teachers, do what they ask of you, and embrace their knowledge while simultaneously identifying your own instincts and finding ways to bring those ideas across effectively. I always encourage students to be able to play pieces convincingly a few different ways, for example, to give them more choice and to make the transition to independence easier.
Photo: Michael Patrick O' Leary