When using Ševčík cello studies, it pays to plan your practice carefully, says Tomáš Jamník, Artistic director of the Academy of Chamber Music and the Ševčík Academy, in Prague, Czech Republic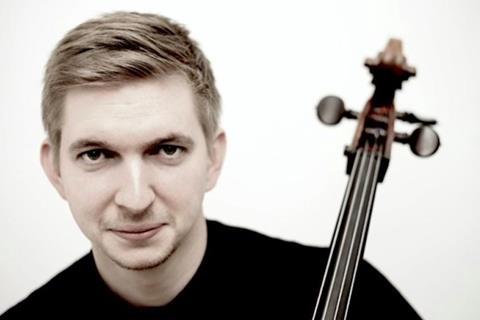 Explore more Featured Stories like this in The Strad Playing Hub
The following is an extract from Technique in The Strad's August 2020 issue. To read in full, click here to subscribe and login.The August 2020 digital magazine and print edition are on sale now.
Repertoire
Ševčík's approach is particularly appropriate for working on pieces by composers such as Martinů and Dvořák, who are near-contemporaries and have similar approaches to phrasing and articulation. All were Czech, and Ševčík even worked under Dvořák's direction, as head of strings at the Prague Conservatoire. Ševčík's approach will also allow you to tackle difficult passages in just about any piece in the repertoire, by helping you to create your own targeted practice variations. You could take just a couple of bars, or a whole passage – typically Ševčík's studies focus on anything between 2 and 32 bars – and analyse the different groups of problems for the left and the right hands, and then both together.
In your practice
Making a practical practice map will help you to analyse anything that you play, so that you can understand where the difficulties are and focus your attention. Use a pencil to highlight problematic places in your pieces, and write in numbers to rate the difficulty of each one. Once you have decided which areas need the most work, create Ševčík-style exercises to help you overcome each challenge. Ševčík's studies are like instrument yoga: they teach you to feel and understand your body and instrument, and to analyse every sound and movement when you play. They are autodidactic and once you have learnt to use them, you will be able to approach new technical difficulties in any piece, in a way that will enhance your understanding of the whole instrument.
Interview by Pauline Harding
This article was published in the August 2020 TwoSet Violin issue

The YouTube comedy duo discuss graduating from viral videos to sold-out stage shows. Explore all the articles in this issue.

More from this issue…