Although many festivals have been forced to cancel this summer's plans owing to the coronavirus pandemic, the following are still hoping to go ahead - at least in part - in accordance with social distancing rules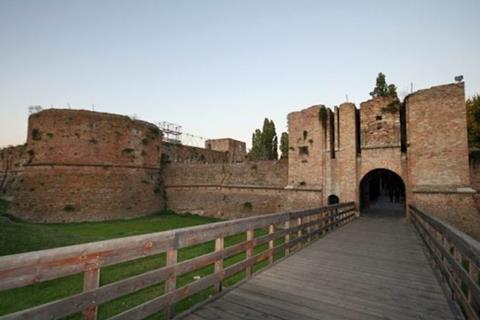 1. Budapest Festival Academy


The Budapest-based chamber music festival founded by violinists Katalin Kokas Katalin and Barnabás Kelemen has been tentatively rescheduled to 20-30 August, and only Hungarian musicians will be participating - adding up to about 70 in number. The festival that had originally been planned for this July has been moved to 2021, while the IV Ilona Fehér International Competition for violinists under 20 will not be held this year. Regarding COVID issues, one of the organizers Imre Szabo Stein comments, 'We presume that in August it will be safe. There will be some rules about distancing, and audience size will probably be limited.'
https://fesztivalakademia.hu/en/festival-2/


2. Lockenhaus Festival


This chamber music festival, based in the Austrian state of Burgenland, has just announced they are going ahead from 2-11 July . Their press release reads: 'Taking into account all the requirements of the federal government! To protect all of our health, a "Covid representative" will create a tailor-made security concept … all seats have to be redistributed in accordance with the requirements … despite travel restrictions Sir András Schiff, Vilde Frang, Daishin Kashimoto, Barnabás Kelemen, Alexander Lonquich and many others can come to Lockenhaus!
All concerts are expected to take place in the parish church. Since health is our top priority, the seating will be set up according to the 1m distance regulation. It will be permitted to remove the masks when seated!'
There will be open air lounge areas set up at Esterházy Lockenhaus as an alternative to the church; the live concerts will be projected on a video wall.
https://www.kammermusikfest.at/news-2020-engl
3. Verão Classico Festival and Academy
The team behind this event in Lisbon has announced that its 6th edition will go ahead as planned from 26 July to 4 August.
For this year's edition of the event, artistic and pedagogical director Filipe Pinto-Ribeiro reports that the festival is working with the national authorities and preparing the concerts and masterclasses in accordance with their guidelines on social distancing. He says : 'things are changing fast and restrictions are being relaxed every week. We are very optimistic, let's see…'
Created by Filipe Pinto-Ribeiro in 2015, this annual event consists of daily concerts and masterclasses with teachers from leading institutions and soloists from major orchestras. This year's string faculty includes Mihaela Martin, Jack Liebeck, Gary Hoffman, Kyril Zlotnikov, Janne Saksala, Frans Helmerson, and Tedi Papavrami.
4. Ravenna Festival
With its launch on 21 June, the Ravenna Festival will bring live concerts back to Italy for the first time since the start of the Covid-19 pandemic.­ It will take place in compliance with governmental regulations on social distancing. Masks will be mandatory for all 250 members of the audience, and there will be a staggered access system. Featuring up to 40 events between 21 June and 30 July, the 31st edition of the Ravenna Festival will begin with an open-air concert conducted by Riccardo Muti in the city's 15th century fortress, Rocca Brancaleone.
Among the musicians are the Luigi Cherubini Youth Orchestra, created by Riccardo Muti in 2004 as a training ground for young Italian professional musicians under the age of 30, who will perform five different programmes this summer. ­
http://www.ravennafestival.org/en/
5. BBC Proms
Although the majority of this year's BBC Proms season will consist of broadcasts from the Proms' archive broadcasts, there are ambitions to have musicians performing live at the Royal Albert Hall across the final two weeks. These would be broadcast live on BBC Radio 3, BBC Four and iPlayer, leading up to a new kind of Last Night of the Proms on 12 September. It is hoped that these events will include both ensembles as well as solo performances. They, however, will be announced nearer the time, and will be subject to rules on social distancing at public events.
https://www.bbc.co.uk/programmes/articles/384LXFP6B13d4q2GnLx8HGy/unveiling-the-2020-bbc-proms