The cellist was 86 years old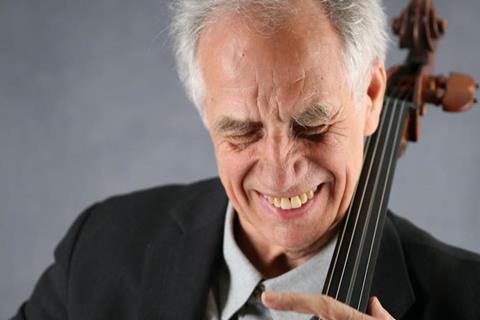 The cellist Wolfgang Boettcher, a principal cellist of the Berlin Philharmonic under Herbert von Karajan, has died. He was 86.
Born in Berlin in 1935, Boettcher began playing the cello as a young child, after his mother bought him an instrument on the black market. He studied at the Hochschule für Musik Berlin with Richard Klemm, winning second prize at the ARD International Music Competition in Munich in 1958, together with his elder sister, the Mannheim pianist Ursula Trede-Boettcher.
The same year, he joined the Berlin Philharmonic, becoming principal cellist in 1963 - a position he held until 1976, when he decided to concentrate on other activities. During his time with the orchestra, he played with conductors such as Sergiu Celibidache and Herbert von Karajan, violinist Yehudi Menuhin and baritone Dietrich Fischer-Dieskau - and was a founding member of the ensemble The 12 Cellists of the Berlin Philharmonic. In 1976, the year of his departure from the orchestra, he became a founding member of the Brandis Quartet.
From 1986 to 1992, Boettcher was artistic director of the Sommerliche Musiktage Hitzacker, where he programmed a wide repertoire of chamber music from Medieval music to contemporary music, with a focus on composers who had been banned during the Nazi regime. And together with his two sisters, pianist Ursula and violinist Marianne, Boettcher formed a piano trio that continued to give concerts even in his old age.
Watch: The 12 Cellists of the Berlin Philharmonic play the Pink Panther Theme
Read: Former Berlin Philharmonic concertmaster Thomas Brandis has died aged 81
But it is perhaps as a teacher that he left his most last legacy. He held posts at the Hochschule für Musik Berlin and at the Carl Flesch Akademie Baden-Baden. He had a close association with the Gustav Mahler Jugendorchester for more than 25 years, and was chairman of the jury of the Grand Prix Emanuel Feuermann cello competition – highly valued for his musical integrity, and the honesty of his insights.
Commenting on Boettcher's passing, the cellist Jens Peter Maintz has written on Facebook: 'RIP Wolfgang Boettcher. One of the greatest and most versatile Cellists has gone……I first met him at the ARD competition in Munich 1994, where he was in the Jury… The jury gave me the first prize, but obviously my Dvorák in the finals hadn't been that great, and Wolfgang had a lot to criticise: "you are so young, and already so many "clichés: - look here, when the second theme comes back in the recapitulation, you play constantly forte, but check the score, it`s certainly piano! You have to play Dvorák precisely, and you have to know not only your part, but the whole score!" Of course he was absolutely right…'