Violinist and violist tie for second place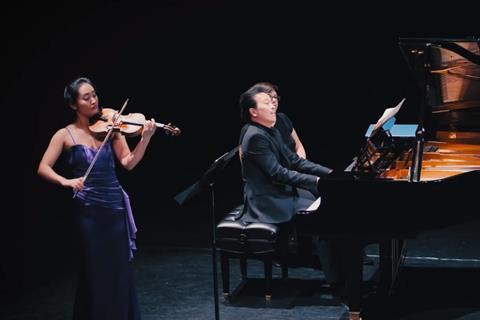 Following a final round at the Dairy Arts Center on Saturday, the second prize of the 2018 Boulder International Chamber 'the Art of Duo' Competition in Colorado has been shared between two string duos: South Korean violinist YuEun Kim and pianist Sung Chang; and the American violist Matthew Cohen and Chinese pianist Zhenni Li.
Born in Seoul and educated at its National University, Kim has already won prizes at competitions including the Kumho Art Hall Recital Series and the Sungjung. She is currently working towards her Artist Diploma at the USC-Thornton School of Music, under the tutelage of violinist Midori Goto.
Cohen, who attended the Juilliard School and the Cleveland Institute of Music, has won top prizes at the Cita di Cremona International Viola Competition in Cremona, the 2016 Juilliard Concerto Competition and the Colburn Conservatory of Music amongst other contests.
First prize went to the Polish accordionist Iwo Jedynecki and pianist Aleksander Krzyżanowski, who receive $7,000 and concert engagements.