Margarida Castro was prevented from travelling home following a BBC Proms concert after being told by the train guard that her instrument exceeded the maximum luggage size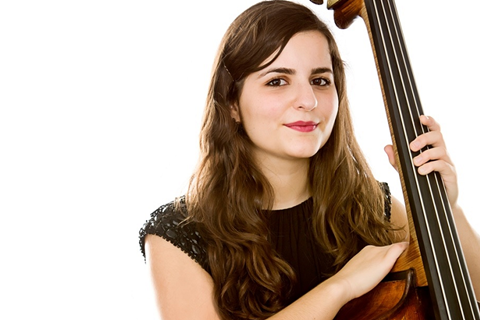 Portuguese double bassist Margarida Castro, associate principal of the Royal Scottish National Orchestra, was performing in London with the BBC Symphony Orchestra at the Proms on Monday, but was refused boarding on her train home.
Castro, who had booked a first-class ticket on a Virgin Trains service, was told her instrument exceeded the maximum allowable luggage size.
She took to social media the following day, after comfortably fitting her bass on board another train.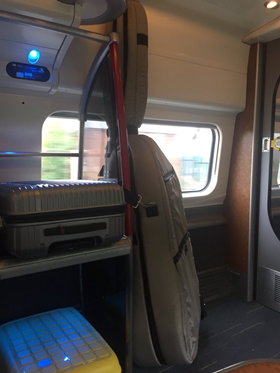 'Got refused to board @VirginTrains with my double bass -having a 1st class ticket- after playing at @bbcproms last night. Horrible customer service, appalling treatment and consideration for such an expensive (inefficient!) service! I fly home to Portugal for cheaper!'
A Virgin representative responded: 'Really sorry to hear that, Margarida. Unfortunately we do advise on our website that items exceeding 30 x 70 x 90 cm cannot be taken onboard.'
Castro also posted a photo of the instrument in the train luggage area the following day (right), commenting: 'Seems to fit just fine, so what is all the fuss about? And it still doesn't make up for rude and threatening staff on the platform.'
The response from Virgin was: 'I'm afraid it's because if all passengers took luggage onboard that was over that size, there would be no room for anything. Glad you managed to get it on though and we do apologise for your experience when at the station.'
Castro replied: 'It's my working instrument and for 11 years I have travel with it on Virgin trains without any problem. I have never once experienced any lack of space for it onboard. I suggest you update your policies and be considerate of working musicians who are also your regular customers.'