Size restrictions on SNCF trains exclude double bassists from travelling with their instruments, as musicians share their stories of discrimination and being 'treated like thugs'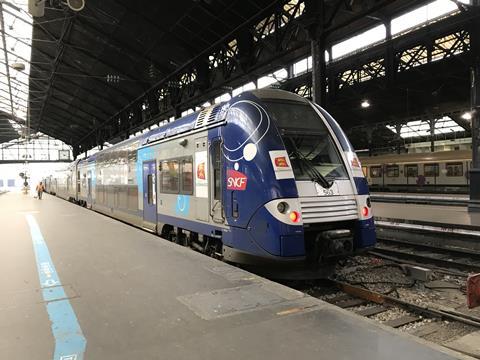 Read more news articles here
The French national train service SNCF continues to restrict musicians travelling with large instruments, including double basses, causing large public outcry within the musician community.
SNCF currently states the maximum size for an item of luggage is 130cm x 90cm (approximately 4ft 2in x 3ft), while a double bass typically stands at around 190cm in its case. In 2021, an open letter published in Le Monde was signed by 45,000 people, illustrating the struggles faced by those denied access on board trains with large instruments.
Since then, the size restrictions have remained in place for musical instruments, much to the concern of double bassist Sébastien Boisseau, who illustrates that the restrictions have had heavy repercussions on travelling double bassists. 'We are shocked to be treated like thugs and offenders, while traveling with a valid ticket,' said Boisseau in a statement published by Radio France.
'We are afraid of not being able to arrive at the place of the concert, of losing our commitments. Traveling with these old, fragile, expensive instruments is already stressful, but at the moment, anxiety dominates when buying an SNCF ticket.'
Boisseau highlighted many instances where double bassists were fined for attempting to travel with their instruments. He describes the case of Sarah Murcia, who was fined €50 on the Paris-Bordeaux line in October 2021. 'One of the controllers advised me to change jobs!' she cried.
Another bassist Stephen Harrison was forced to disembark a train in June 2022 when officers took issue with Harrison's bass in the train vestibule. Most recently in September 2022, bassist Leïla Soldevila was fined €150, as it was claimed her double bass posed a threat to customer safety on board.
Boisseau states that such measures, as well as preventing travel with full mobility, deprive the musicians the opportunity to participate in the collective effort to fight climate change, as many have no choice but to drive. 'The instrumentalists assume this choice of rail transport [is] the most respectful for the environment… they need the SNCF at their side and not against them!'
SNCF states on its website that there are no size restrictions for suitcases, travel bags and backpacks, strollers, bicycles and skis. SNCF has recently lowered its pricing to allow passengers to bring pets on board for €7, regardless of the animal's size or the length of journey.
'The SNCF adopts a discriminatory attitude and refuses to a minority of musicians the service which it offers to all the population,' said Boisseau.