The German violist receives the award from the Gunter and Juliane Ribke Foundation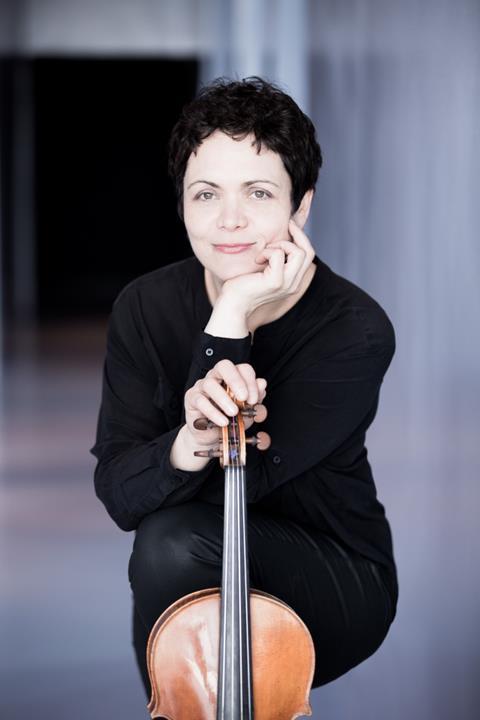 Read more news articles here
Violist Tabea Zimmermann has been awarded the Culture Prize from the Gunter and Juliane Ribke Foundation, in honour of her outstanding achievements in the field of music education and instrumental pedagogy. The award is accompanied by a €20,000 prize.
'It is the naturalness, noblesse and perfection of her chamber music-influenced sound ideal, as well as her charismatic personality and empathy, that explain the great success of her educational work,' said foundation chairman Wilfried Ribke.
Zimmermann has held professorships at the Saarbrücken University of Music and at the Frankfurt University of Music, and since October 2002 she has been a professor at the University of Music 'Hanns Eisler' in Berlin. She has received several awards for her artistic work, including the Frankfurt Music Prize, the Hessian Culture Prize, the Rheingau Music Prize and the International Prize of the Accademia Musicale Chigiana in Siena. Recently, she was named as recipient of the Ernst von Siemens music prize in 2020 and an Opus Classic award in 2021 for her recording Solo II. Since 2022, she has been an artistic partner of the Saint Paul Chamber Orchestra in Minnesota, and has enjoyed residencies with the Royal Concertgebouw Orchestra, the Berlin Philharmonic and the Bavarian Radio Symphony Orchestra.
Since 2009, the Culture Prize of the Gunter and Juliane Ribke Foundation has honoured musicians in the field of music education and instrumental pedagogy. Previous winners include Karl-Heinz Kämmerling, Karl Adamek, David Geringas and Anna Vinnitskaya.