The German violist reflects on managing self-doubt, concentrating on the positive and breathing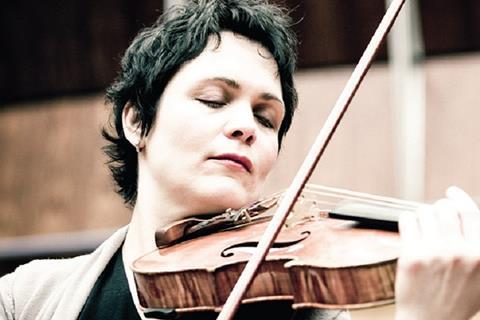 The following article is published as part of a larger 'Life Lessons' interview with violist Tabea Zimmermann in The Strad's June 2017 issue – download on desktop computer or through The Strad App.
When nerves strike on stage, the reason is very often irrational. Thoughts such as 'I haven't practised enough' and 'I can't play this part' should be avoided as far as possible. If you can, look in a mirror just before the performance and say to yourself: 'You have prepared as well as you possibly can.'
Let go – accept that there will always be room for improvement, and little things that you'll be able to play better next time, but you're on stage to enjoy the music and communicate it to the audience and your colleagues.
Another strategy I use is to talk to myself in a similar way to how I would talk to a student or younger colleague in the same situation, reassuring myself with memories of times I have got over nerves on stage before. Thinking about loved ones and recalling positive pictures all help too. Breathe slowly and be patient – this formula may take several minutes to start working but, for me at least, it does always work.
To read the full interview with Tabea Zimmermann, download The Strad's June 2017 issue on desktop computer or through The Strad App.
Photo: Jörg Küster