The violinist will now take up the joint position of concertmaster at the Vienna State Opera and Vienna Philharmonic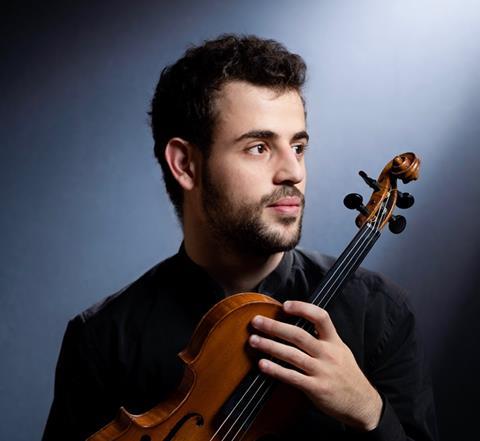 Read more news articles here
25-year-old violinist Yamen Saadi has officially begun his role as concertmaster of Vienna State Opera and Vienna Philharmonic orchestra.
After successfully passing the audition in June of this year, Saadi's first performance as concertmaster will start on 26 October with the opening of Sleeping Beauty.
Saadi was previously concertmaster with the West-Eastern Divan Orchestra. The orchestra was founded by Daniel Barenboim in 1999 and is made up of musicians from countries in the Middle East, of Egyptian, Iranian, Israeli, Jordanian, Lebanese, Palestinian, Syrian and Spanish background. Saadi joined the orchestra aged eleven before leading the orchestra six years later.
After studying with Chaim Taub, concertmaster of the Israel Philharmonic Orchestra, at the Barenboim-Said Academy, Saadi went on to complete his studies at the Kronberg Academy with Mihaela Martin.
Saadi has performed as a soloist with the Staatskapelle Berlin, the Chamber Orchestra of Europe and the Israel Philharmonic Orchestra as well as many others. He has also received scholarships from the America-Israel Cultural Foundation as well as being named winner of the Paul Ben Haim competition, and the Prince of Hessen Prize.
Saadi released his frist CD Voices From Paris under the Dreyer Gaido label which includes the works of Fauré, Ysaÿe and Poulenc.
In July 2021, Saadi was loaned the 1734 'Lord Amherst of Hackney' Stradivari, which was formerly played by Fritz Kreisler from 1936-1945.